Restore Your Pedal Car
You may have the desire to bring your old car back to life, but have neither the time, skills, nor inclination to do it yourself. If that's the case, let us know and we can discuss with you the details of
us restoring your pedal car for you.
Contact us at

248-853-0215

or e-mail info@pedalcar.com.
(See completed restorations below)
Basic steps involved in restoring a pedal car
1) Take at least 6 pictures of the car, showing the details of the mechanism as well as any identifying logos
2) Disassemble the car, saving any fasteners or small parts. Make notes as to any areas that need parts, or body work such as cracks in the metal, or areas of rust, or dents. If there is anything unusual about how the car was put together, you will want notes to help you later.
3) Make a list of what replacement parts are needed and check on their availability. Get them on order.
4) Have the car media blasted by someone competent who won't blow holes in the body.
5) Determine the color you will use and get it ordered. For a good source for the original color, look under the rear axle mounting bracket. It usually is protected from sun damage. Determine what decals you will need and get them on order.
6) Now is the time to repair any body damage. This will require someone with skill and experience
7) Time to paint. If you don't have the skills and experience to do this step, find a professional. If you resort to a "rattle can" paint job, you cannot expect a result you can be proud of.
8) Carefully apply decals, and reassemble, using new fasteners where necessary. Purists may insist on straight slotted screws and square nuts, it's up to you.
9) Time to step back and admire, and be glad you took a beater and turned it into a looker. Restoring a pedal car to like new condition (or better) can be a source of pride and enjoyment, whether you did it with you own hands, or had someone do the hard parts.
Shipping pedal cars can be difficult, so we are inviting people who do this work to send us their information at info@pedalcar.com. It may be a source near enough to you, that shipping is less of a problem.
The cost to restore a pedal car runs in a range from a minimum of about $900 to several times that, depending on how much body work is needed, how many parts are needed and how elaborate the paint is. Usually, painting a pedal car, is at least half the total restoration cost.
Please call or e-mail us if you have any questions.
COMPLETED RESTORATIONS
Here at pedalcar.com, we do our very best to always make our customers happy. Often, after buying their parts from us, we get pictures from our customers that show us the before and after of their pedal car restoration. We decided to dedicate a page to just that, showing off our customers beautiful pedal cars. We would love to supply you with the parts you need and help you share your accomplishments as well. If you would like to have your handy work shown off, please send your pictures directly to cyndi@pedalcar.com, and we would be more than happy to put them on this page.
There's a lot of satisfaction in transforming a
time-worn toy
into a shining piece of art.
*Below, are a few before and after pictures of completed projects.
*In House Restoration
Rick Sarkisian's 1930's Skippy Gendron
*In House Restoration
1950's Murray Dip Side
*Customer Restoration
Steve's little Fixer Upper
*In House Restoration
1940's Mobo Horse

*In House Restoration
1966-68 AMF Mustang

Thomas Mitter's Murray Flat Face
Restored by Snyder Motor Company Kingwood, WV
*In House Restoration
"Roxie's First Car"
1950's Murray Champion
Ryan Oconnor's
1955 Murray Dipside Champion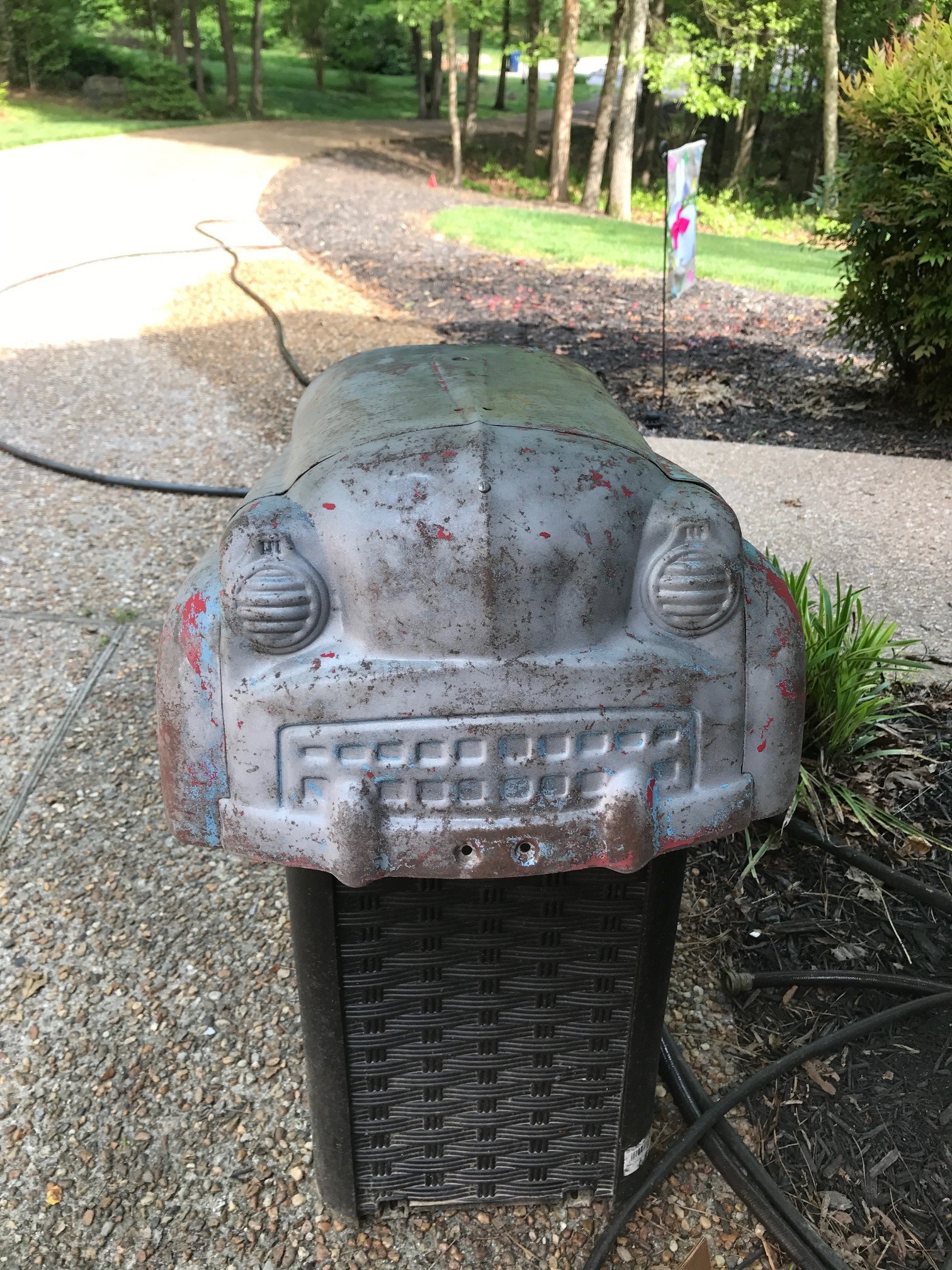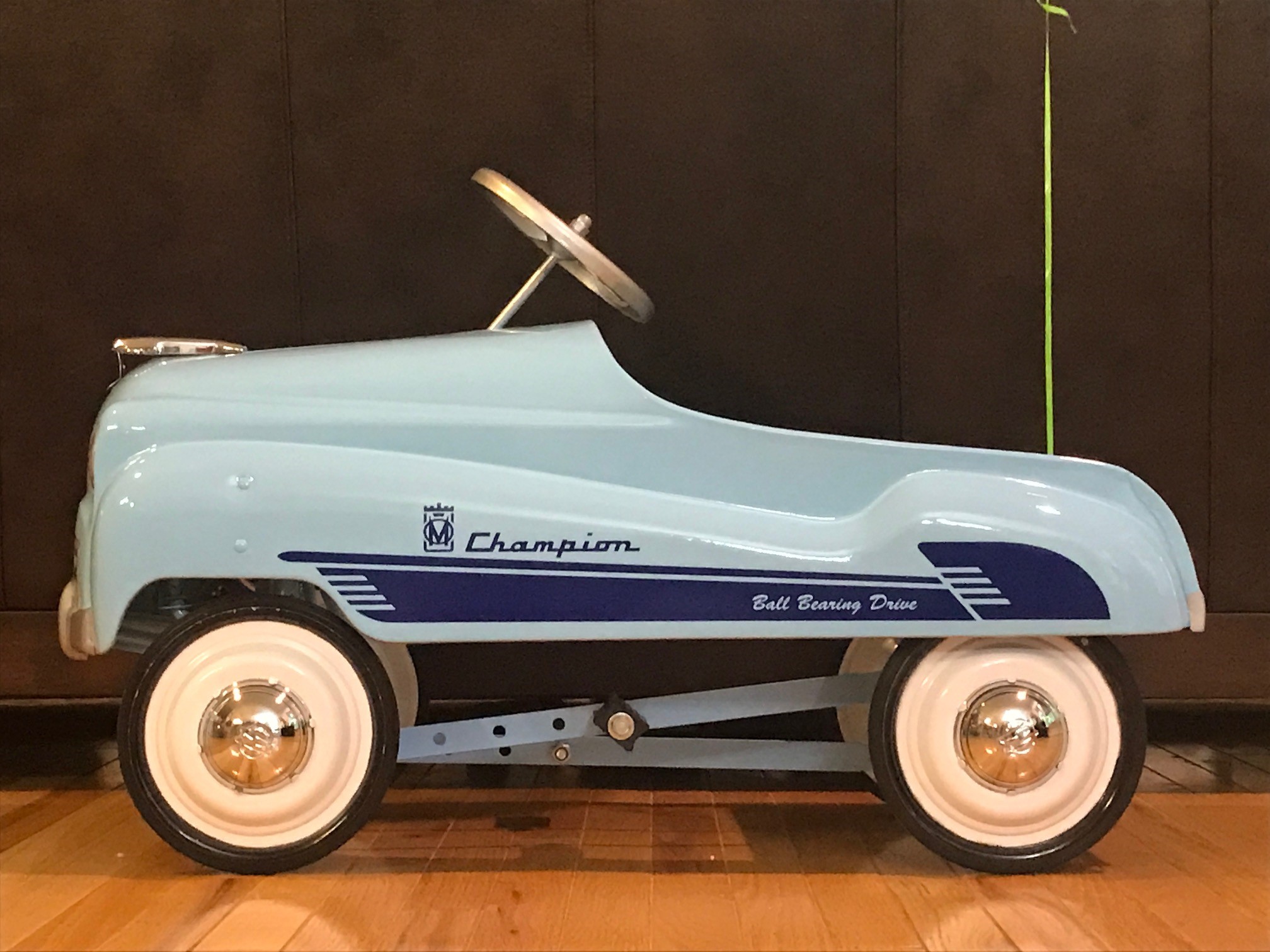 *In House Restoration
Ed Mullis - B&C Seafood, Inc
1952 Murray Sad Face Fire Truck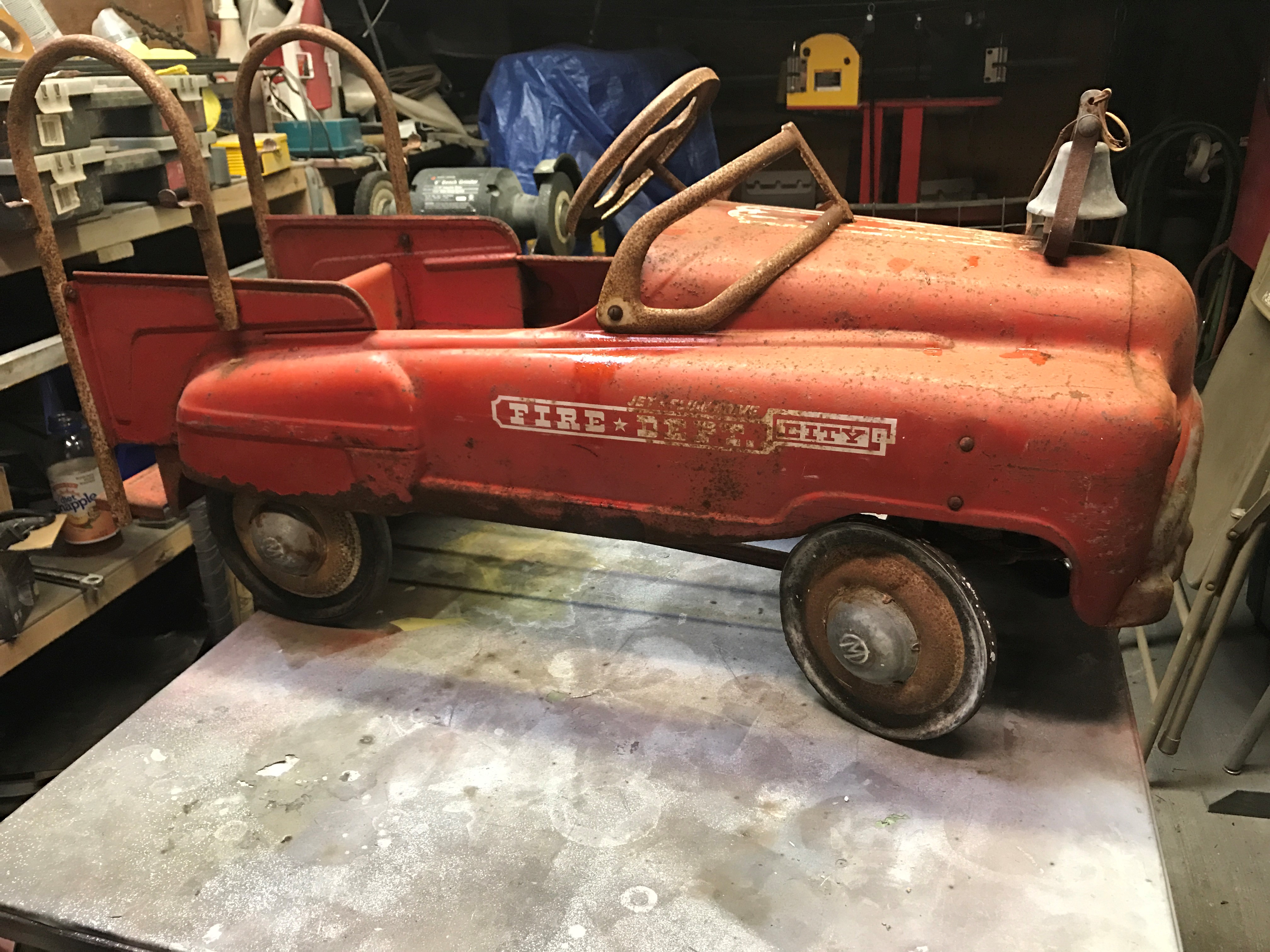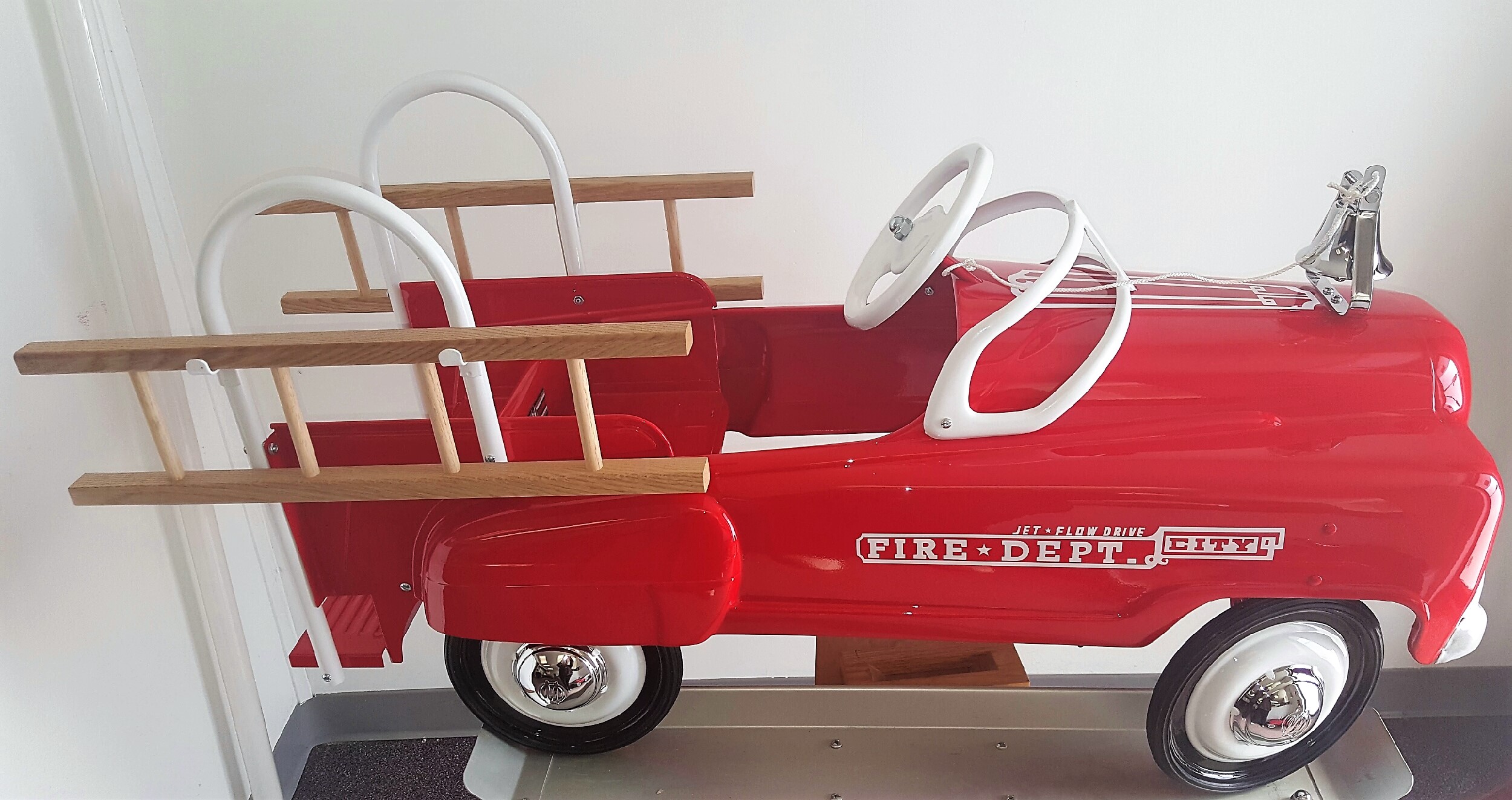 Bob and Sandy's
1941 Steelcraft Pursuit Plane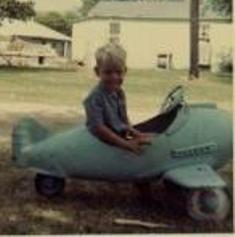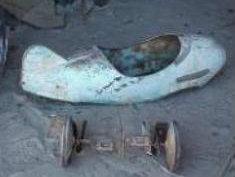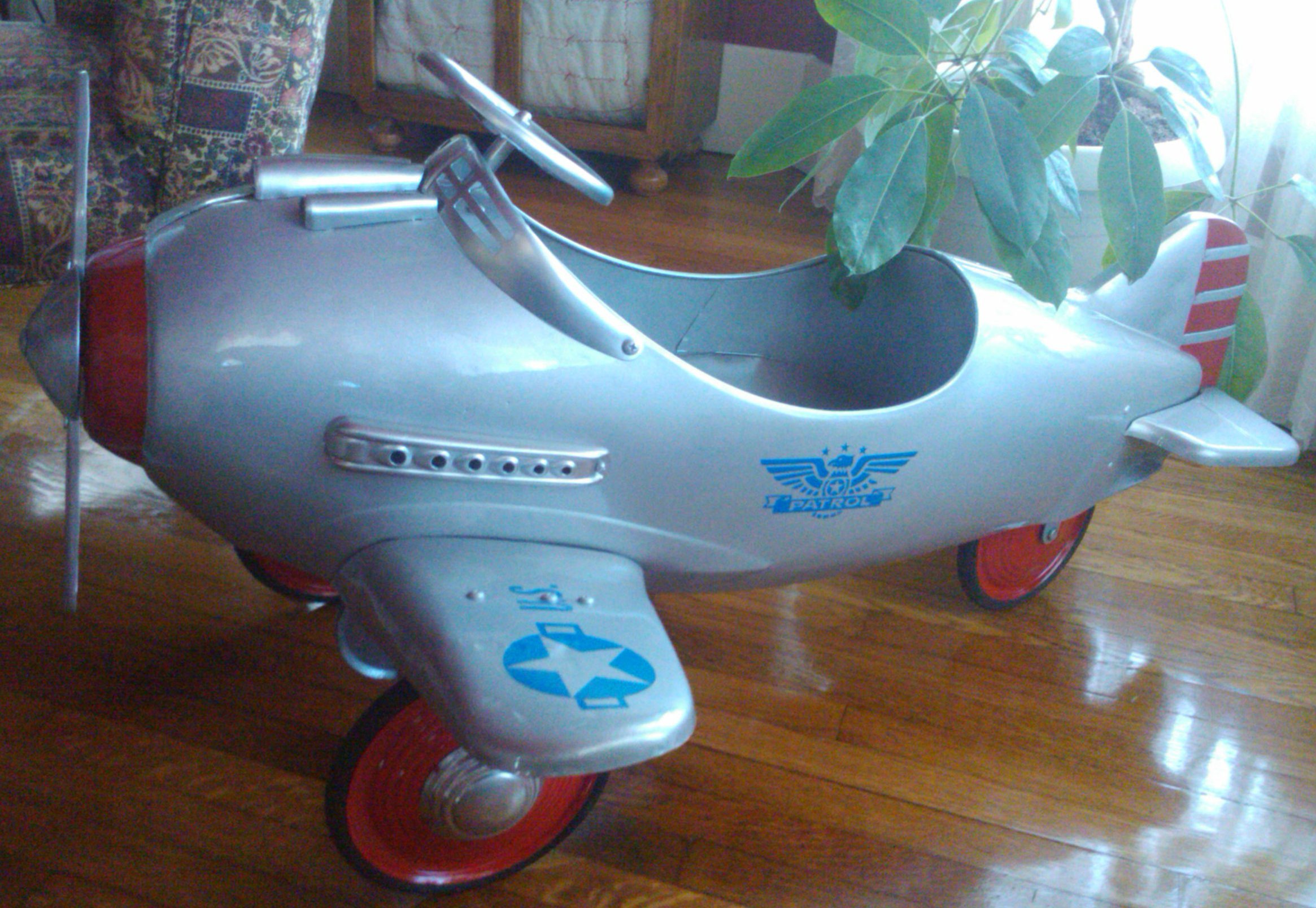 Don's Restored
1958 Garton Wagon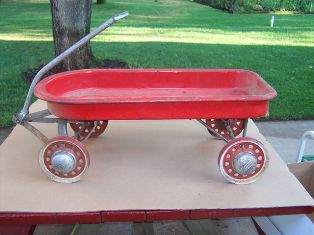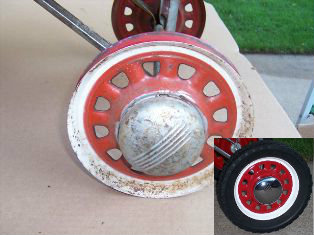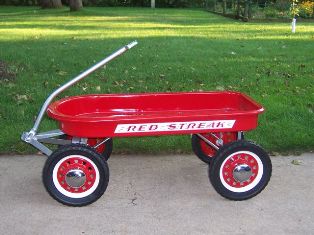 Cliff Lefter's
1941 Oldsmobile Fire Chief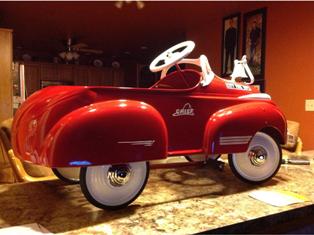 Sean's
1933 Steelcraft Plymouth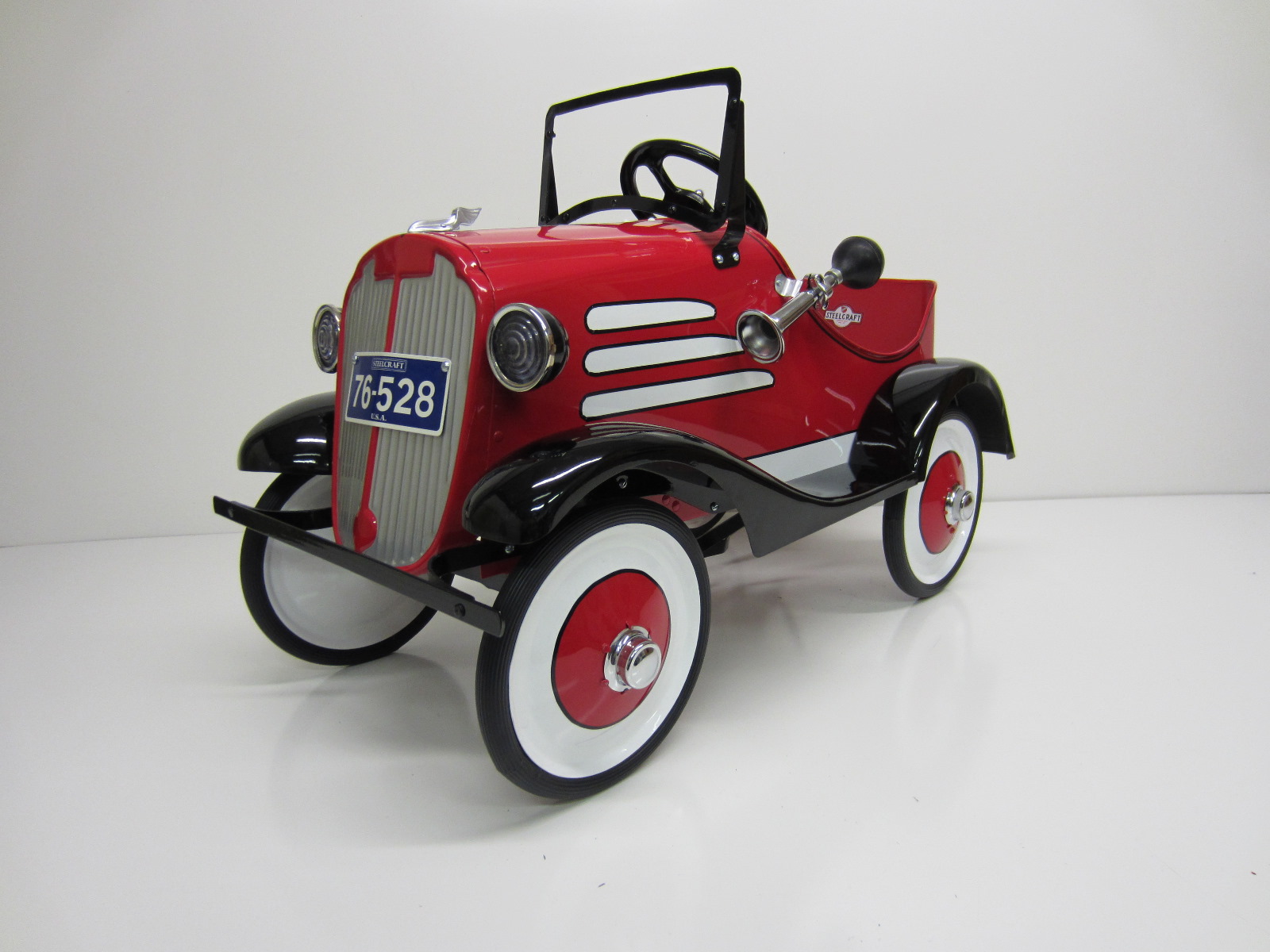 Sean's
1959 Garton Kidillac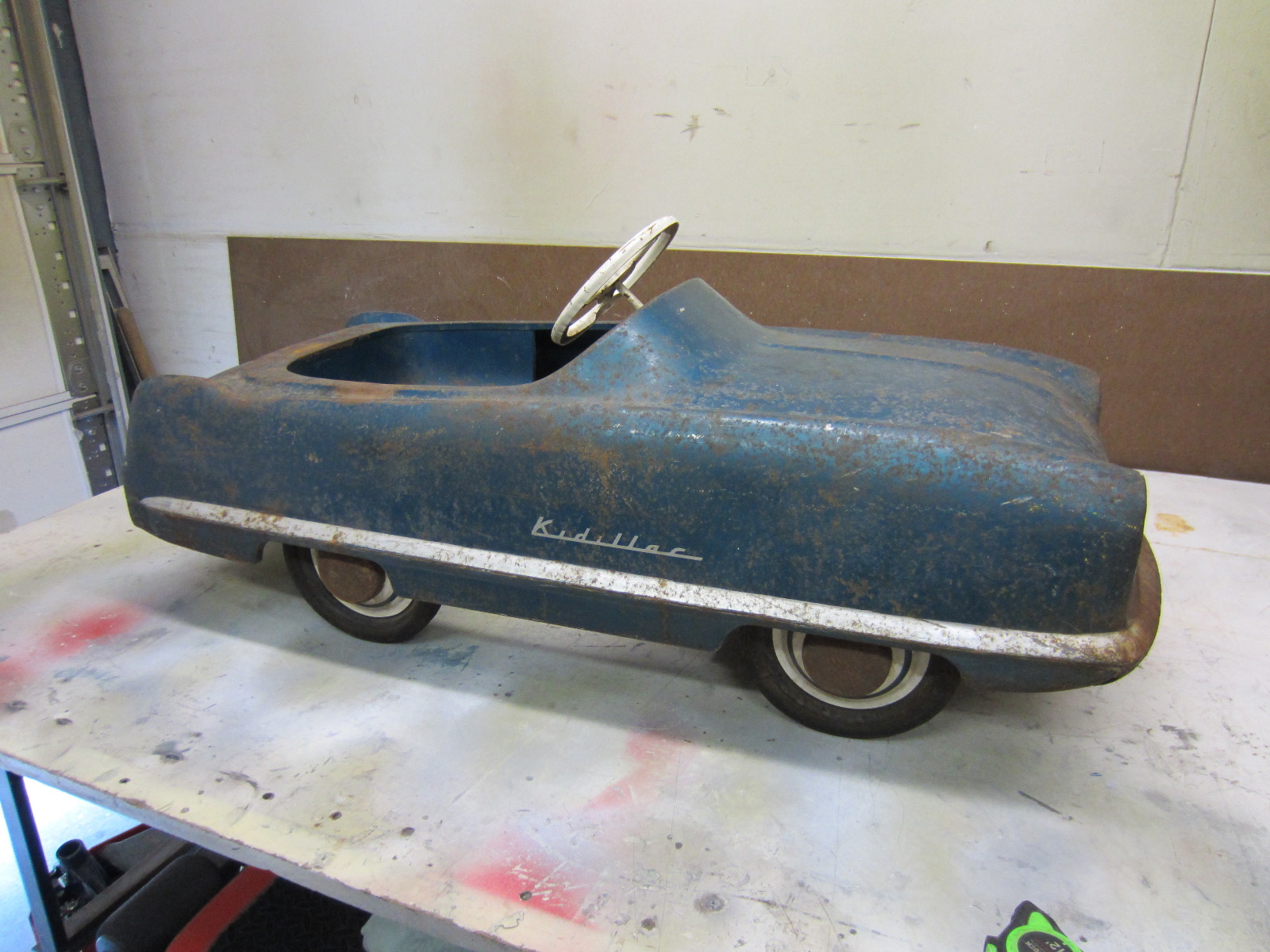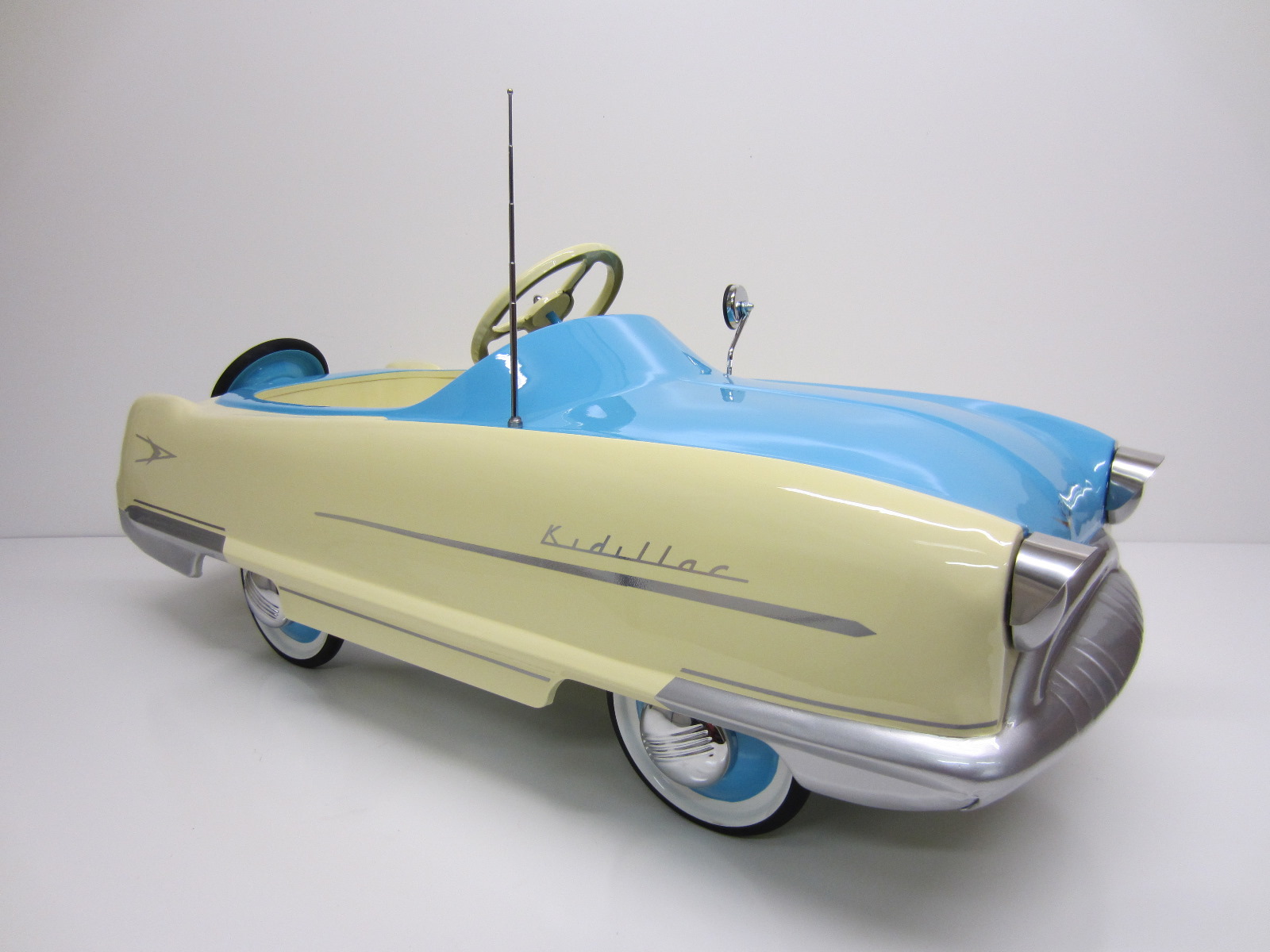 John's
Murray Dipside Taxi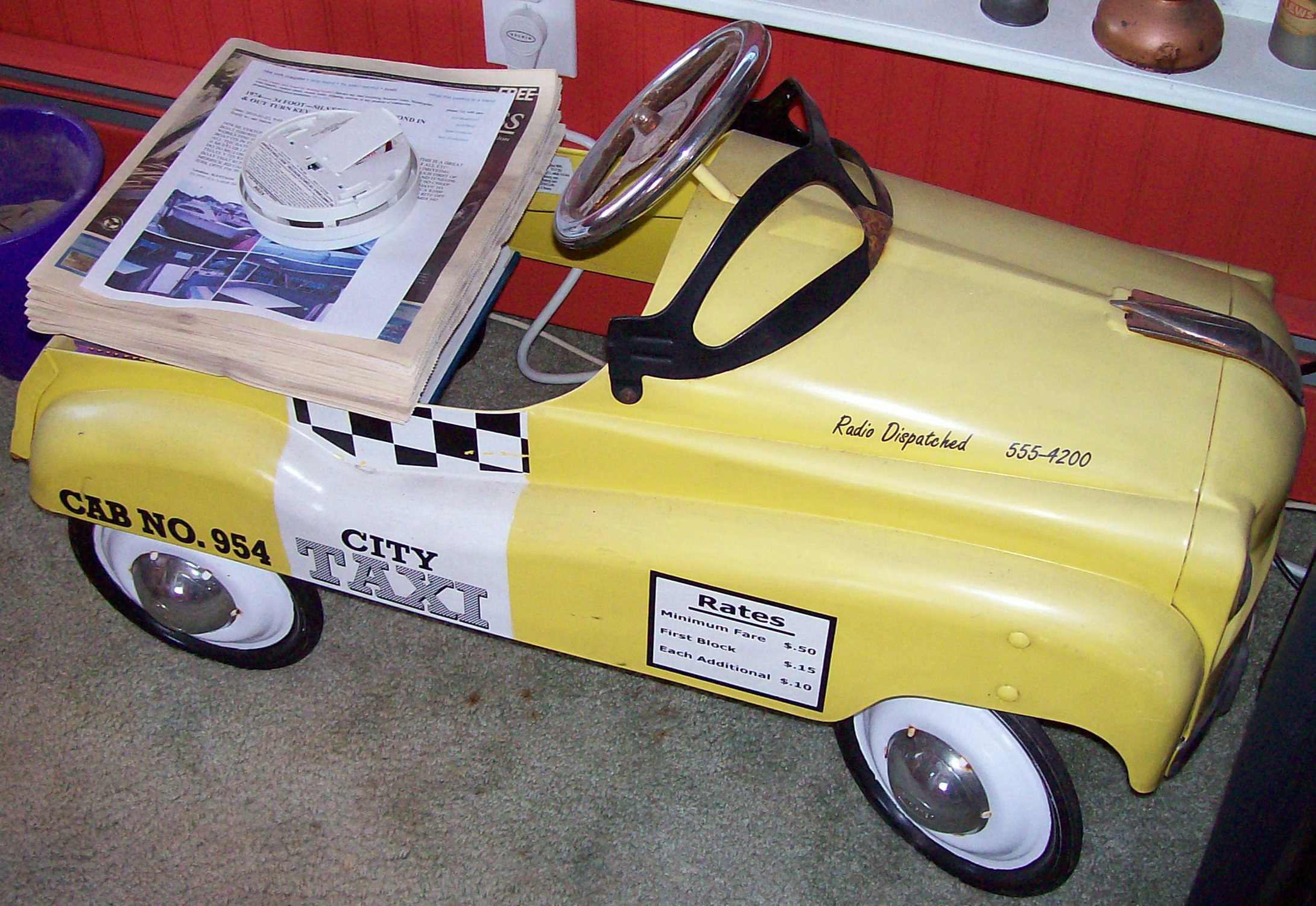 James
1960`s AMF 508 Fire Truck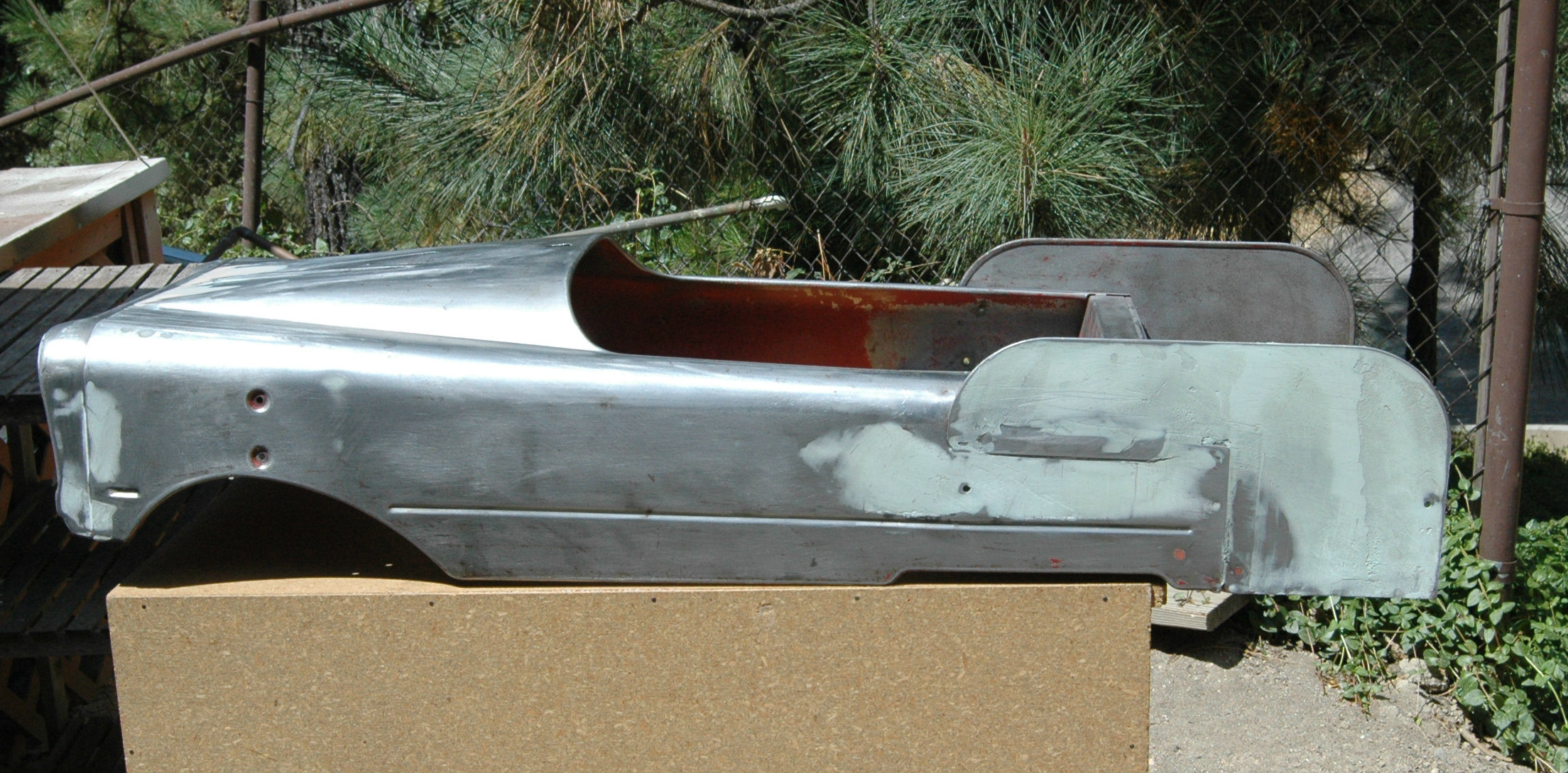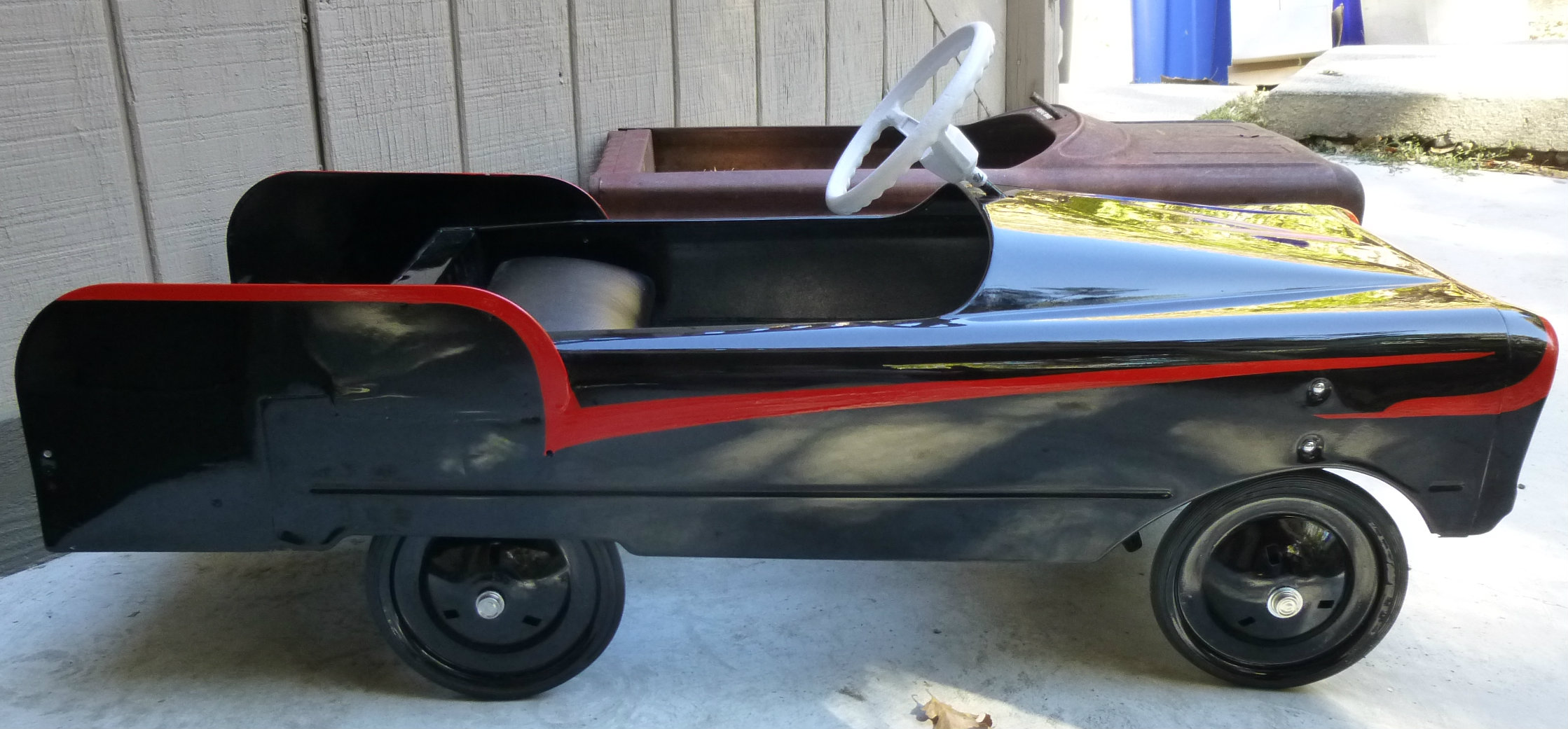 Mike's
AMF 508 Firefighter 1967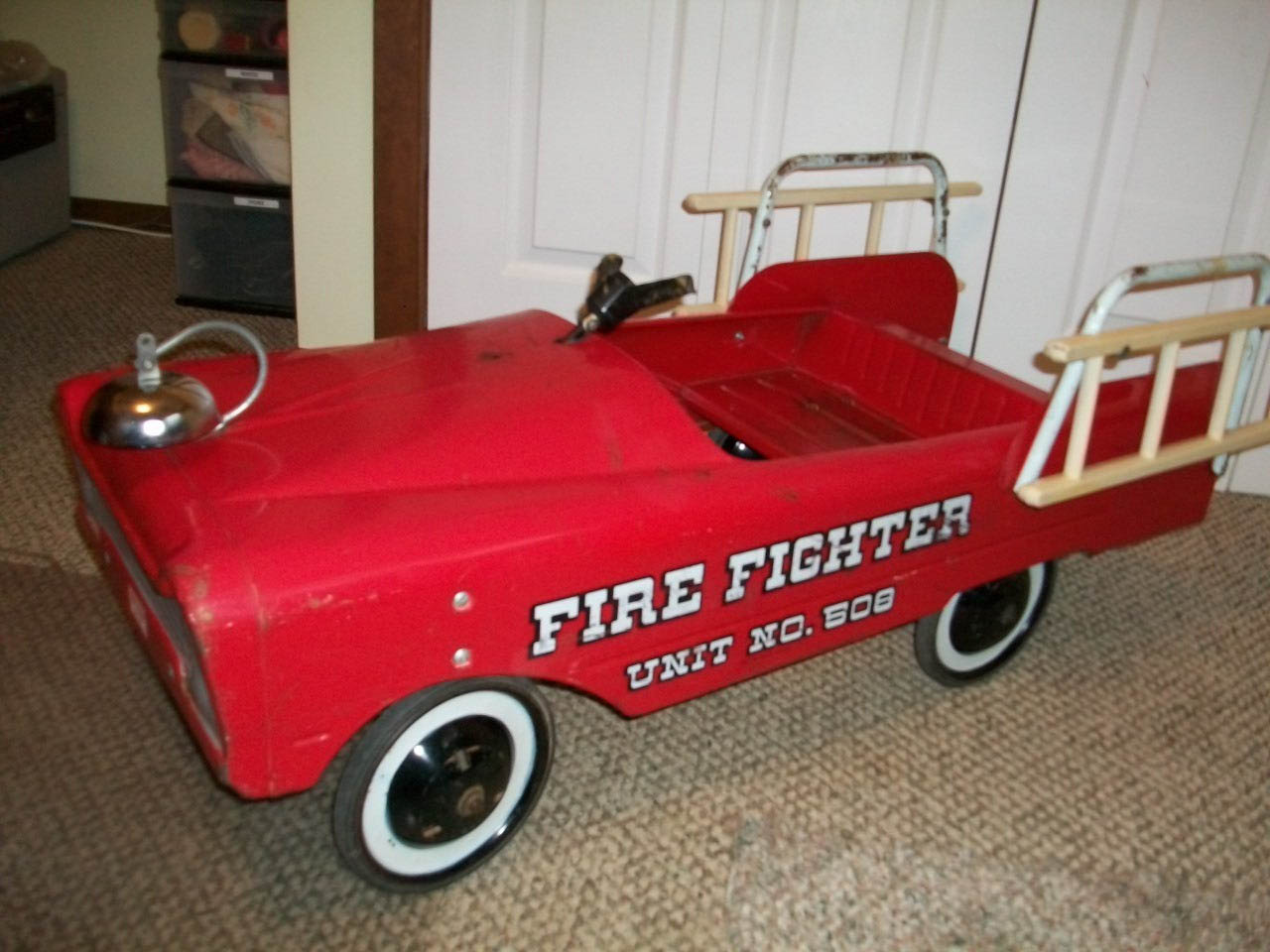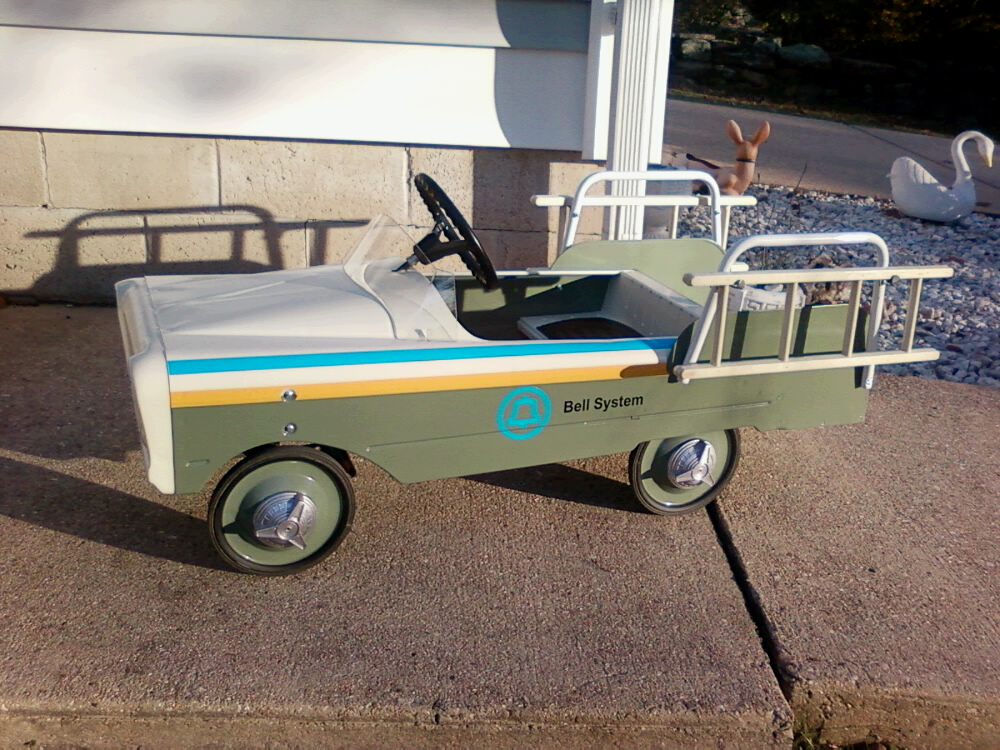 Mike's
1970/71 AMF Generic Fire Fighter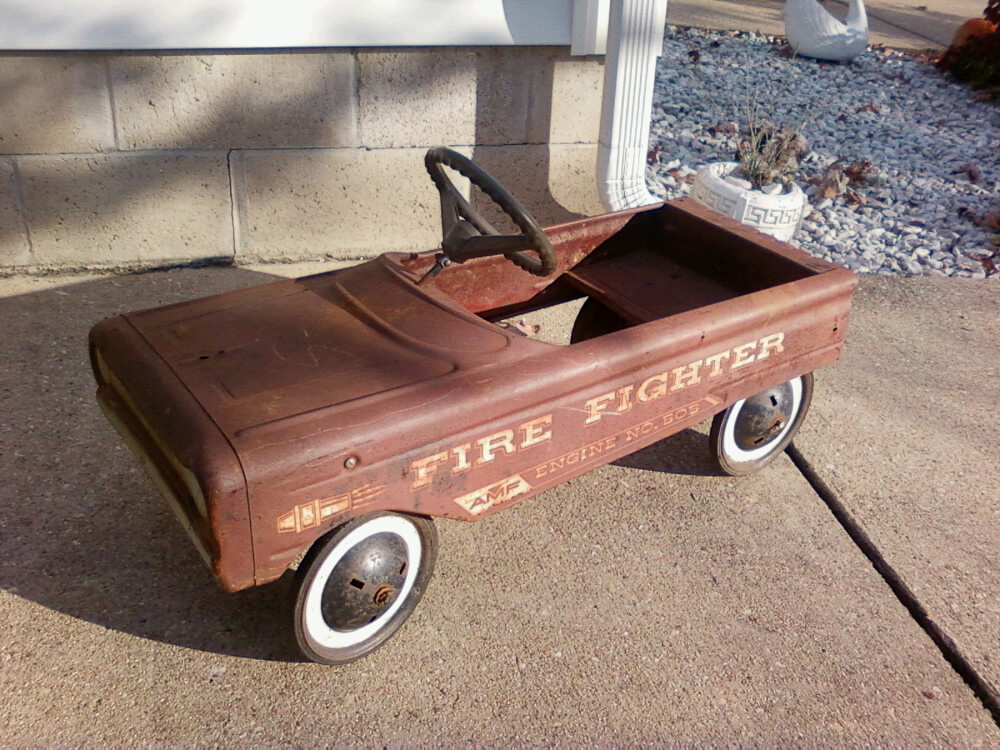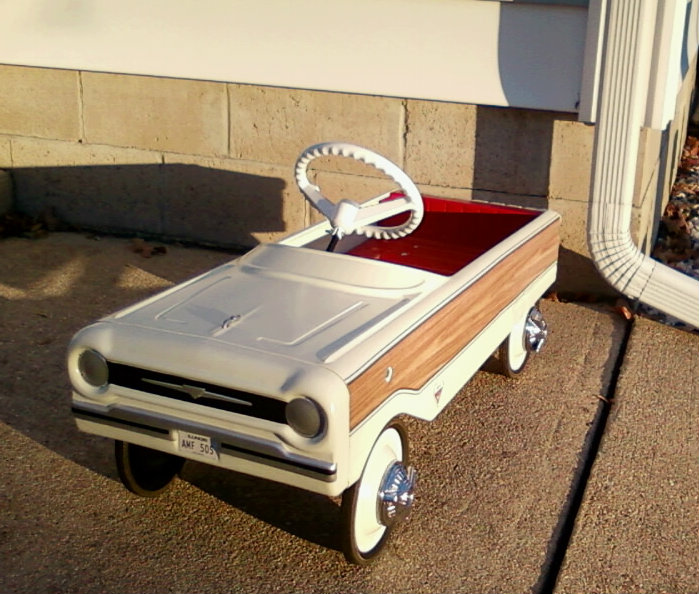 Mike's
1971 Murray Tooth Grille Fire Truck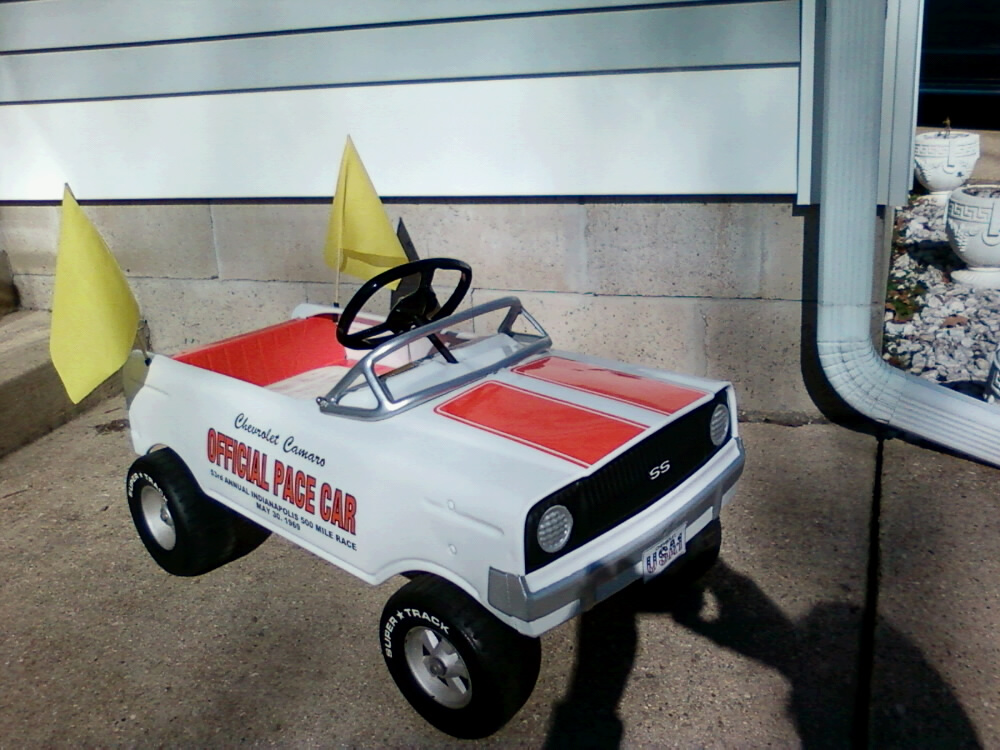 Eugene's
1941 Chrysler Steelcraft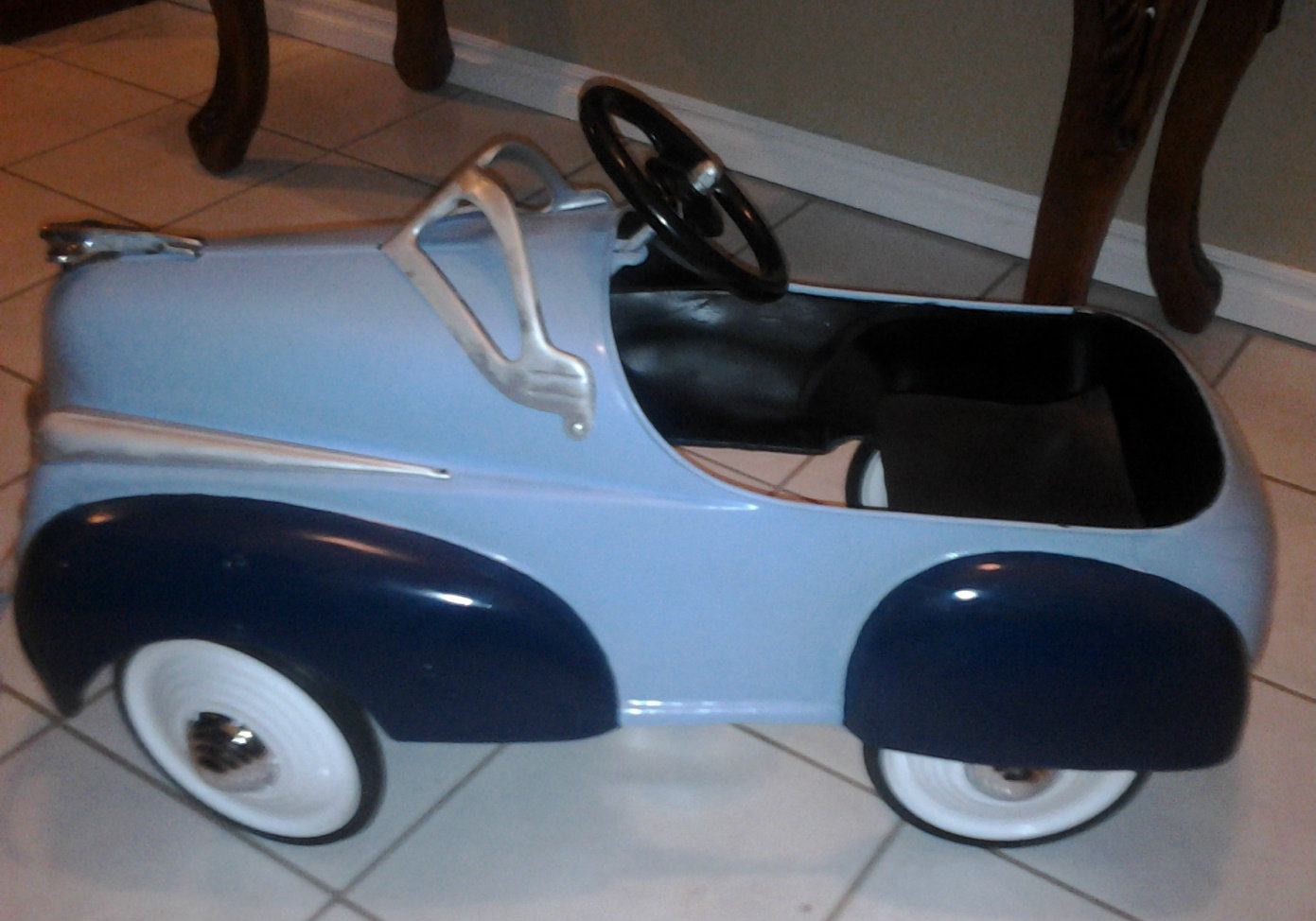 Tom's
1949 Murray Comet/Torpedo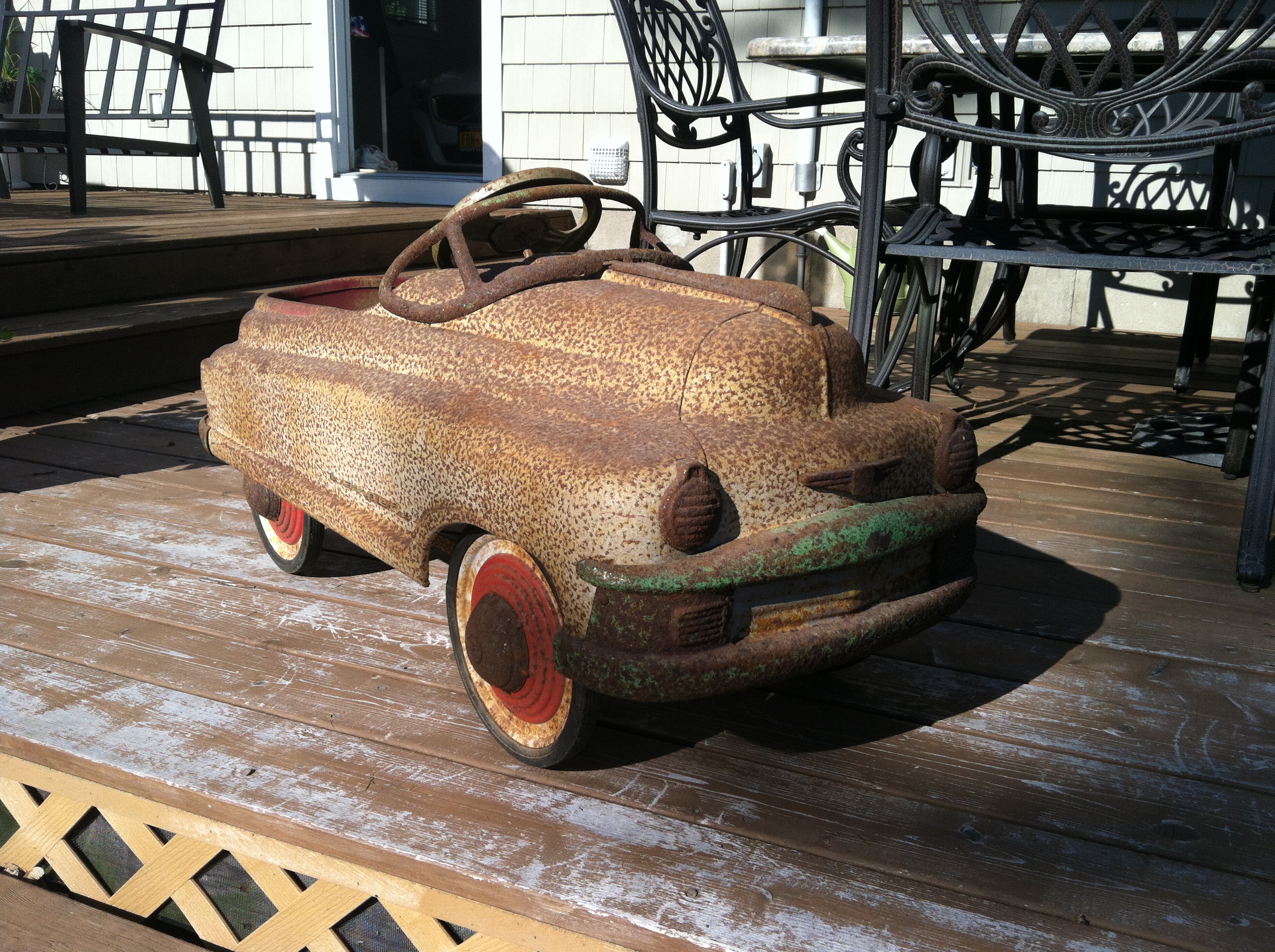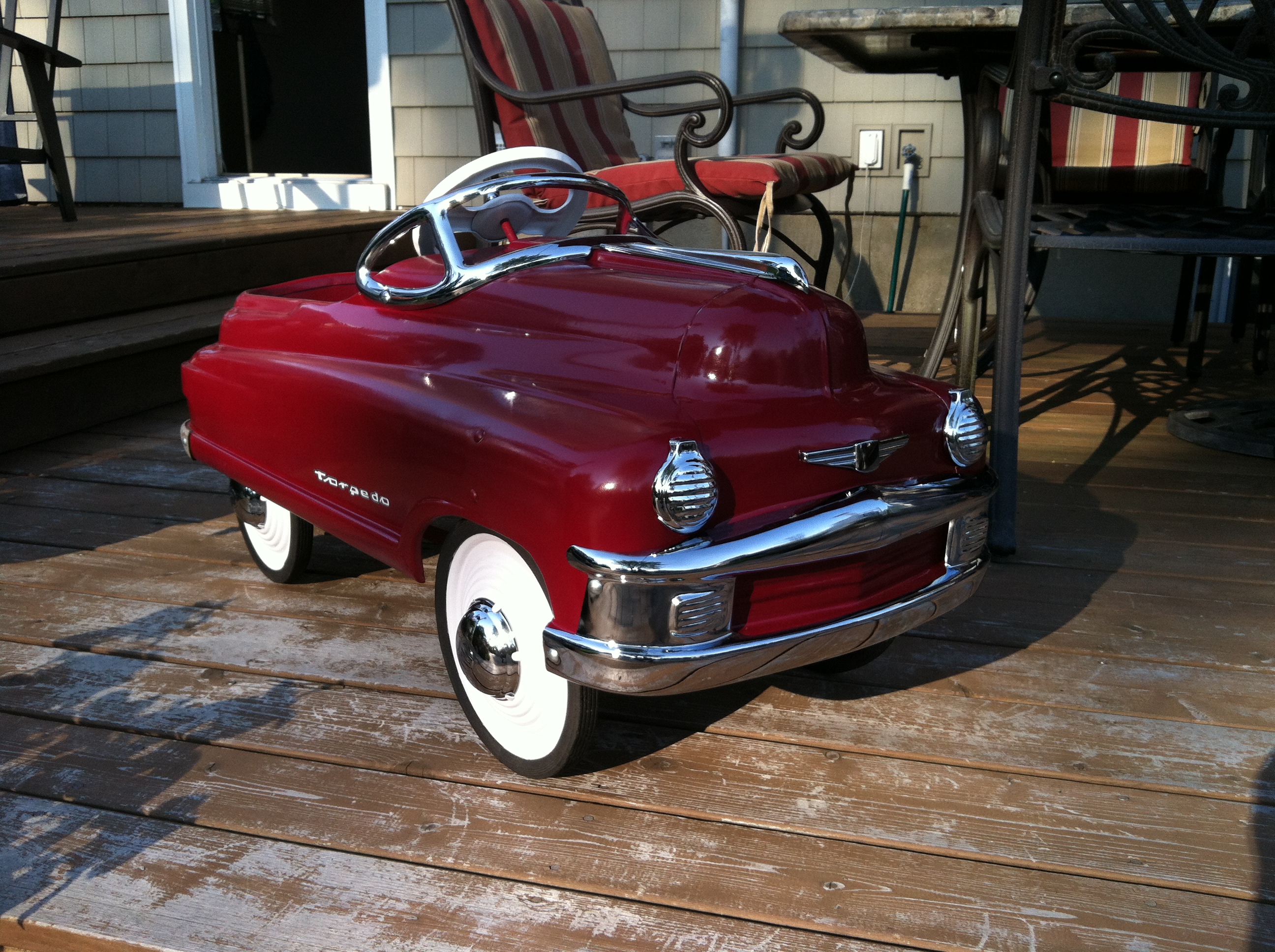 Ed's
1956 Garton Hot Rod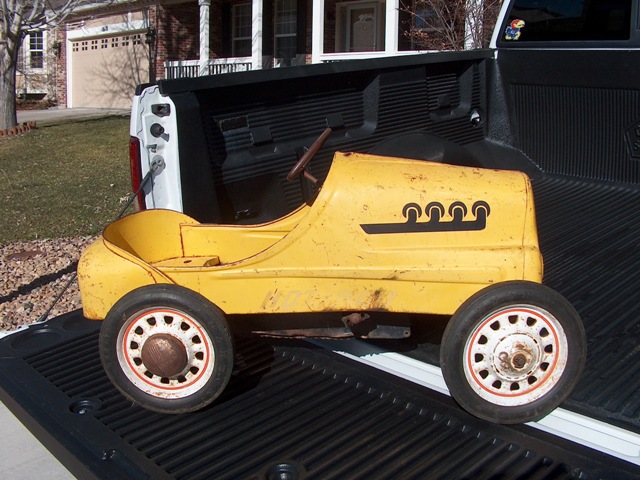 *In House Restoration
Bob's 1954-56 Murray Super Sonic Jet
Chris Ferrone's Gearbox Dip Side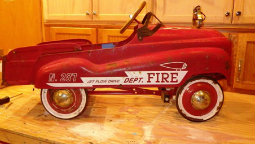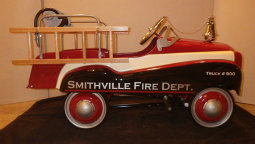 Chris Ferrone's 1948 Murray Pontiac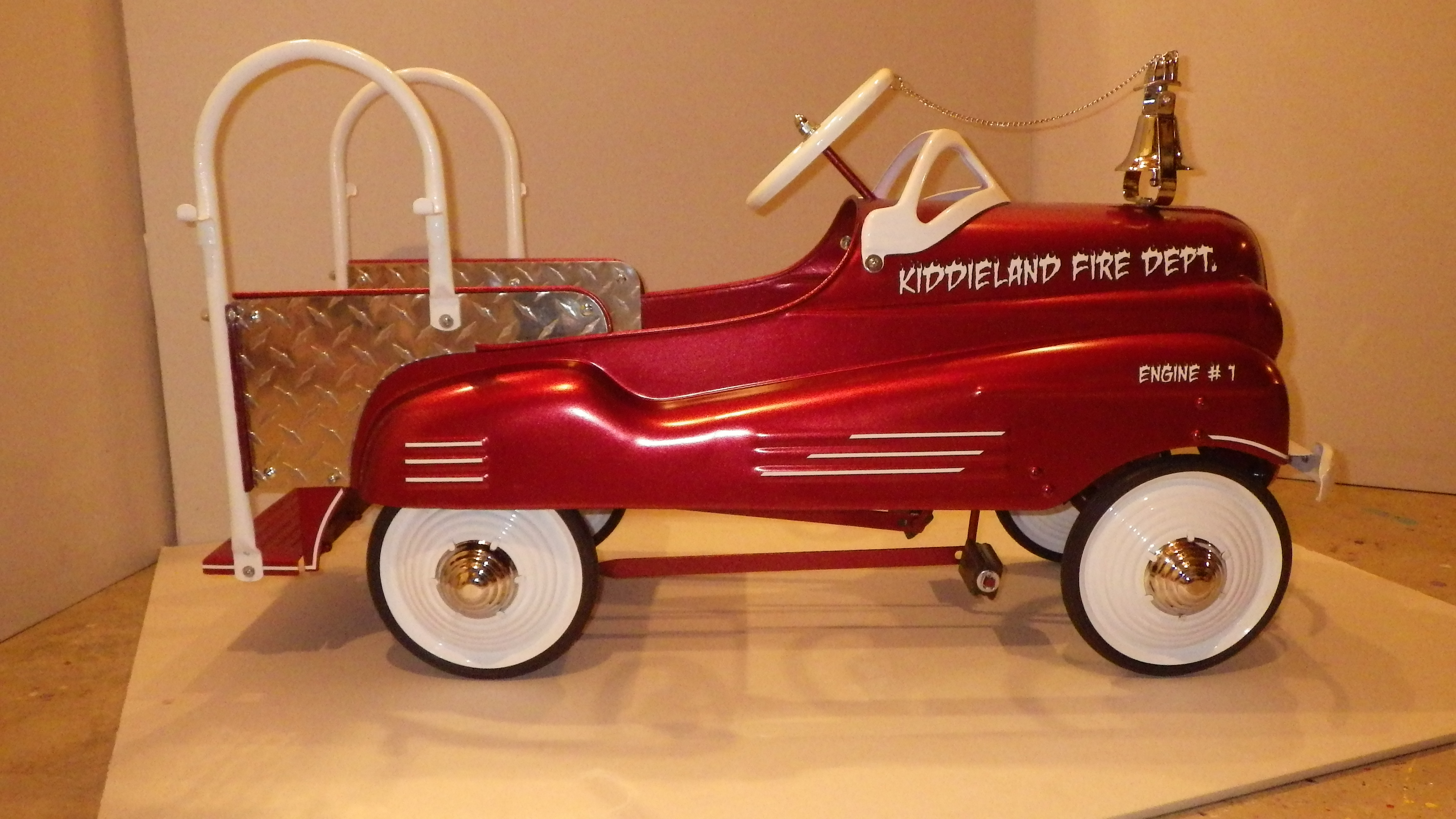 Matt and Courtney's
1956 Murray Straight Side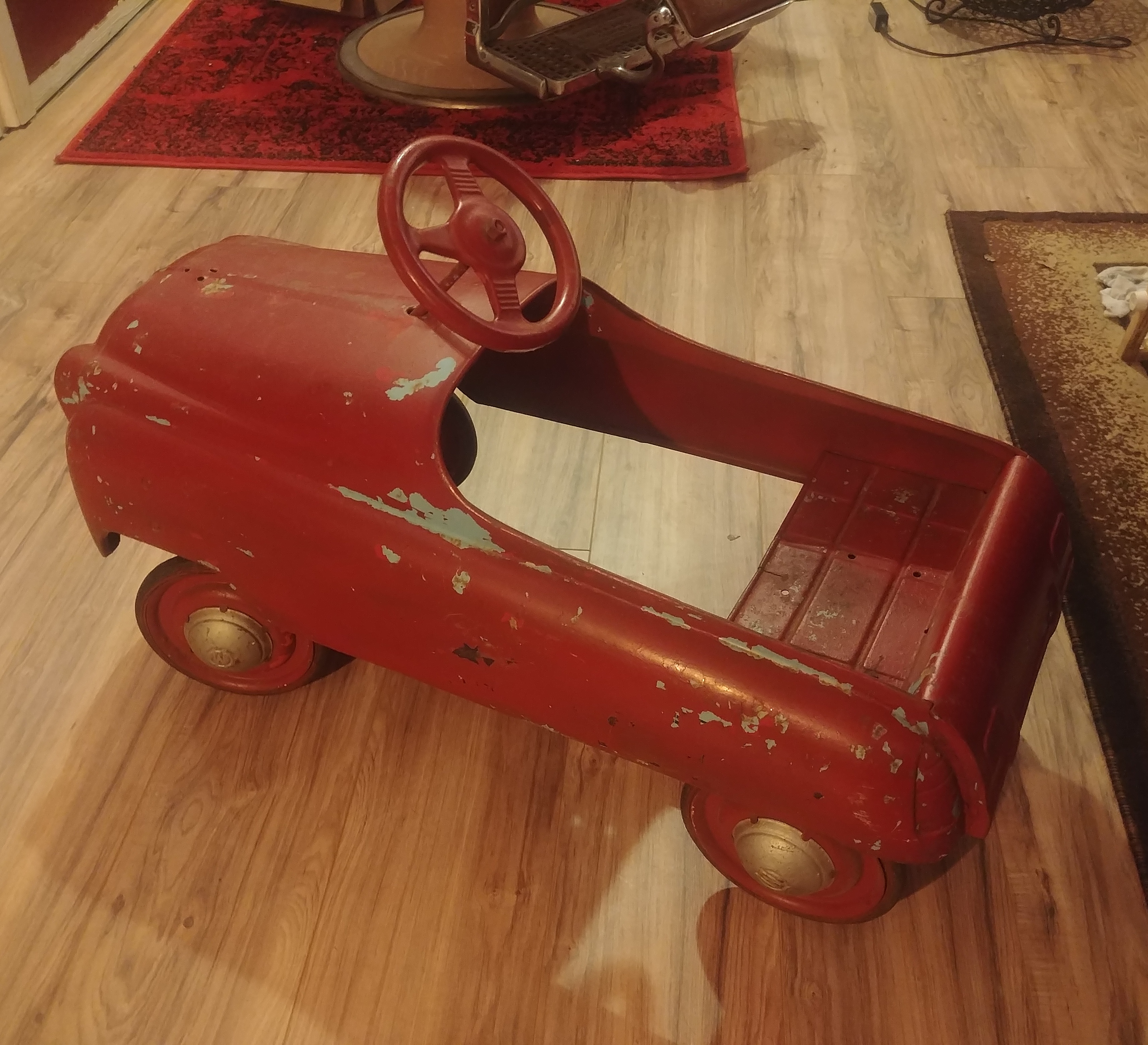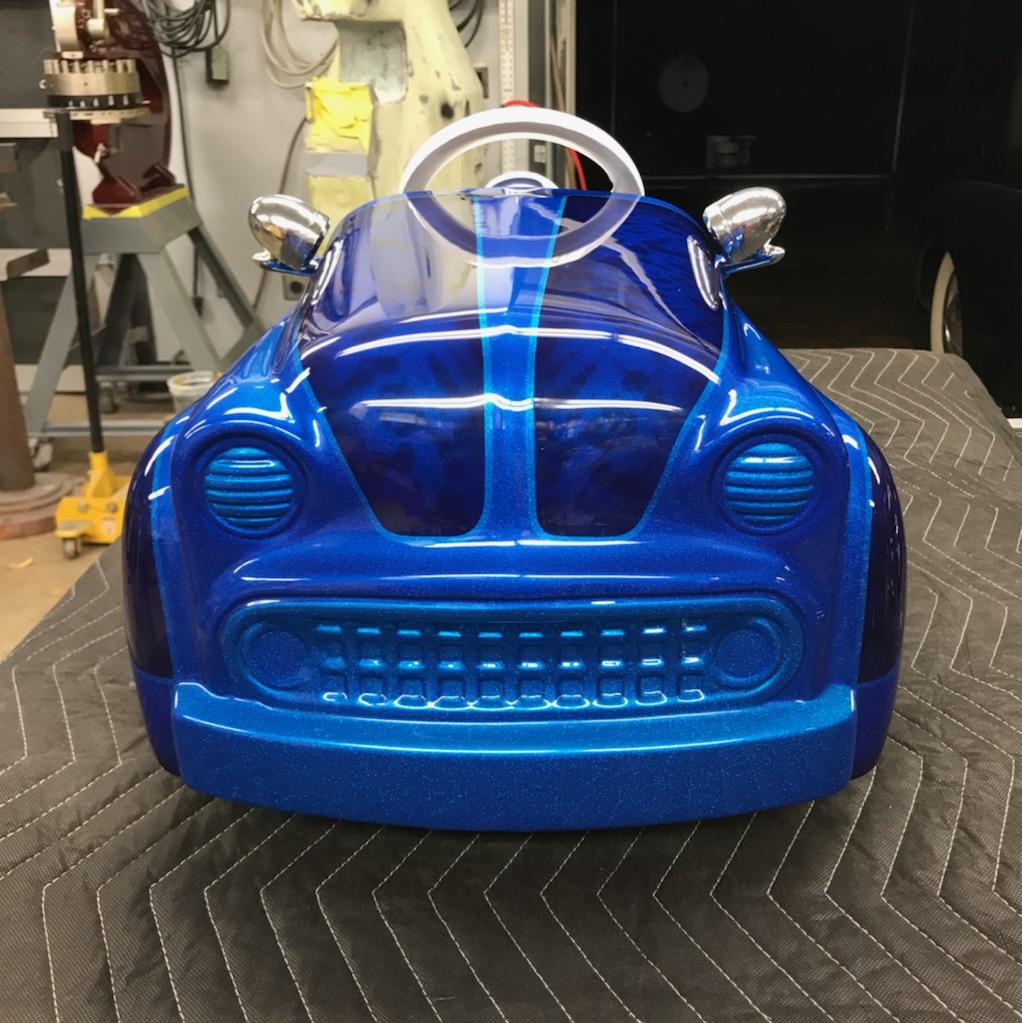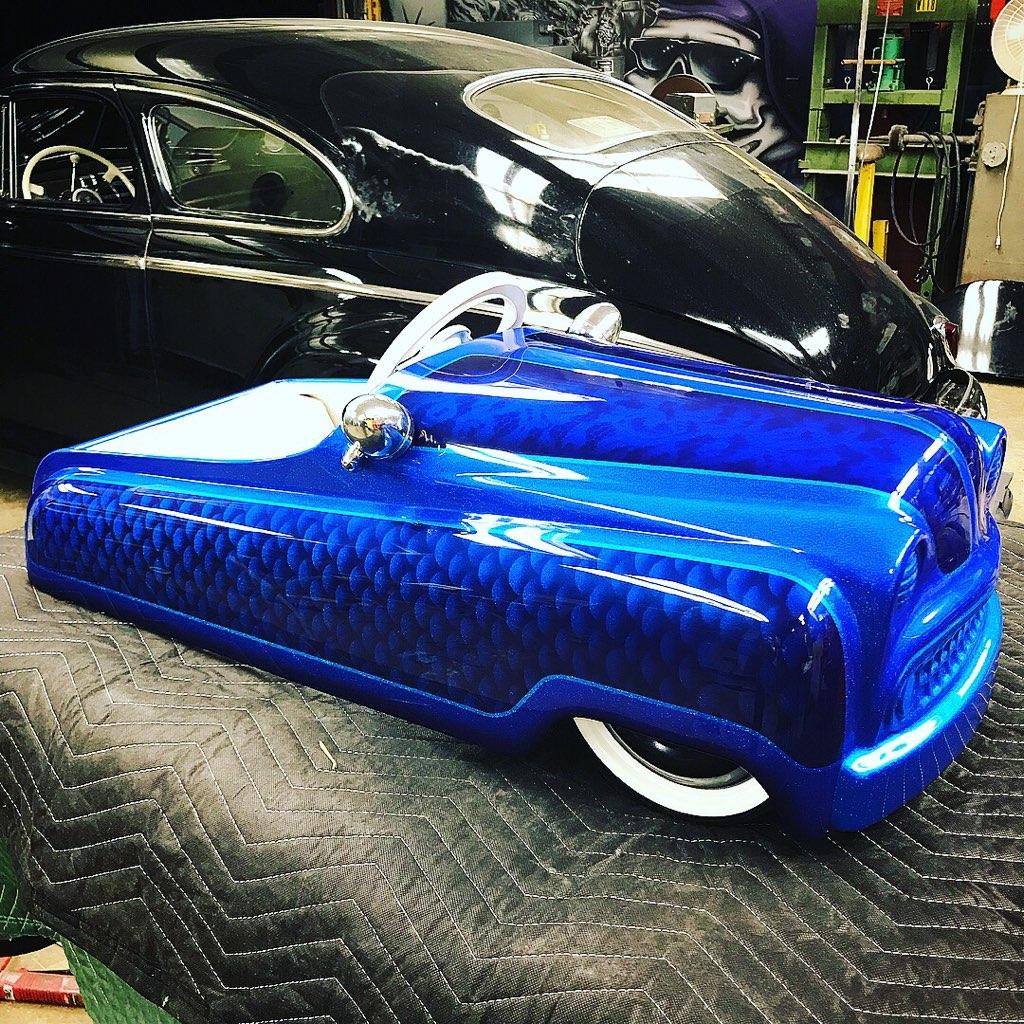 Mark Swihart's
1959-68 Murray Deluxe Flat Face Fire Chief