Customer Restorations
CUSTOMER RESTORATIONS
Here at pedalcar.com, we do our very best to always make our customers happy. Often, after buying their parts from us, we get pictures from our customers that show us the before and after of their pedal car restoration. We decided to dedicate a page to just that, showing off our customers beautiful pedal cars. We would love to supply you with the parts you need and help you share your accomplishments as well. If you would like to have your handy work shown off, please send your pictures directly to cyndi@pedalcar.com, and we would be more than happy to put them on this page.
There's a lot of satisfaction in transforming a time-worn toy,
into a shining piece of art.
Steve's little Fixer Upper
Our parts look great on this little car!
Thomas Mitter's Murray Flat Face
Restored by Snyder Motor Company Kingwood, WV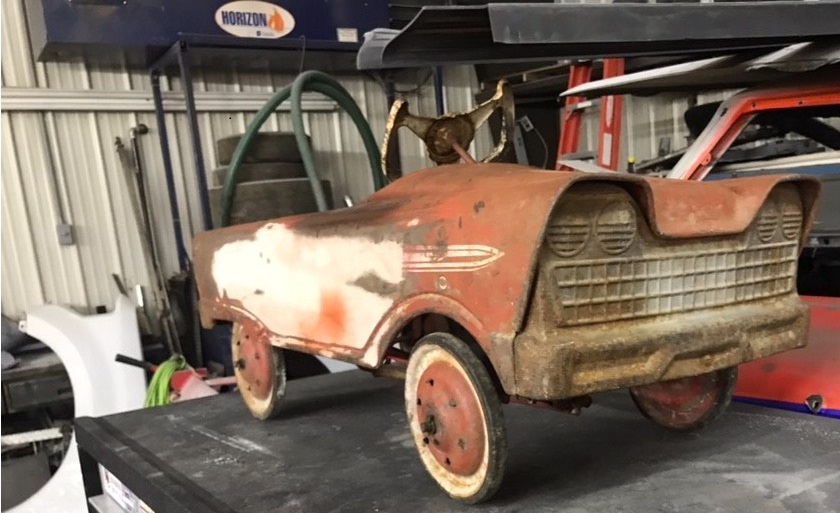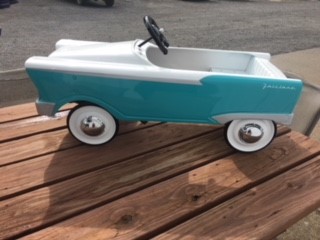 "Roxie's First Car"
1950's Murray Champion
In House Restoration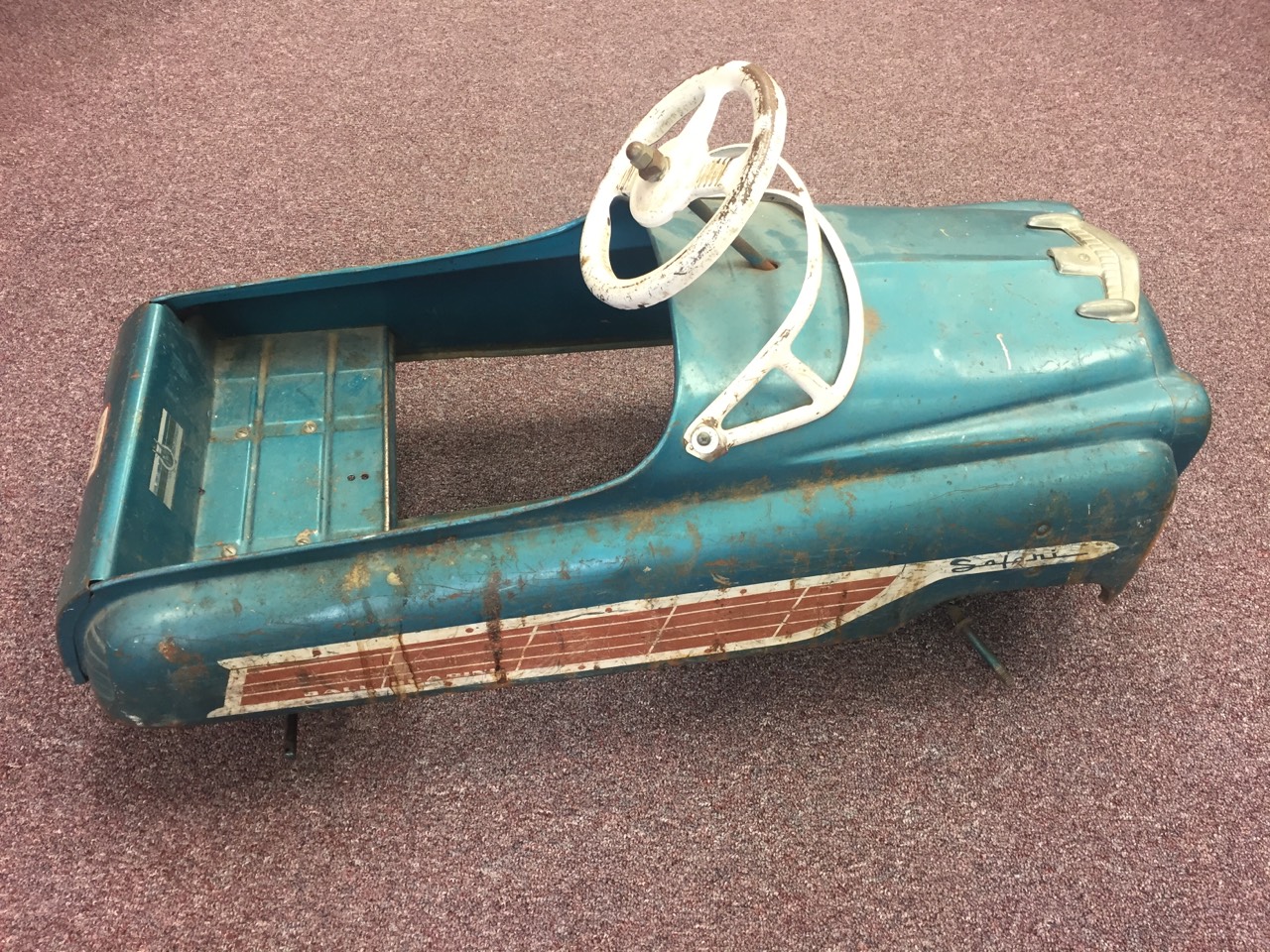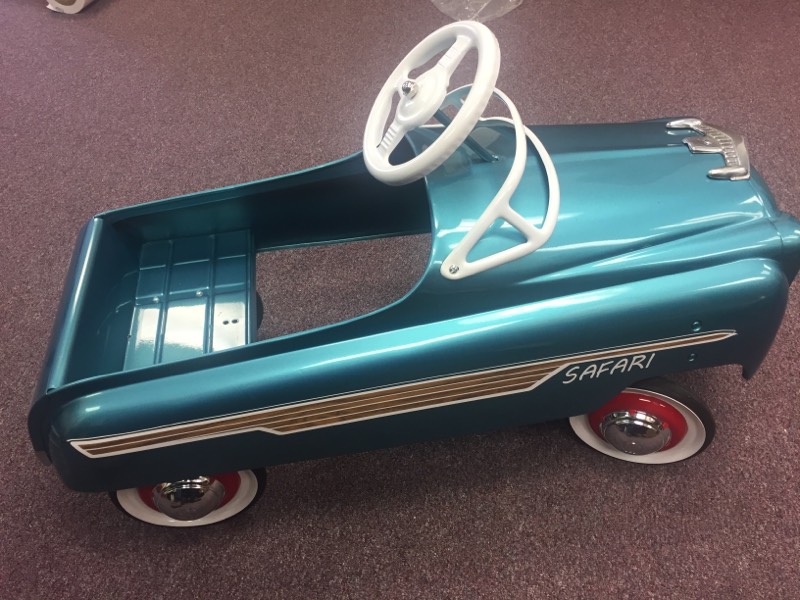 Ryan Oconnor's
1955 Murray Dipside Champion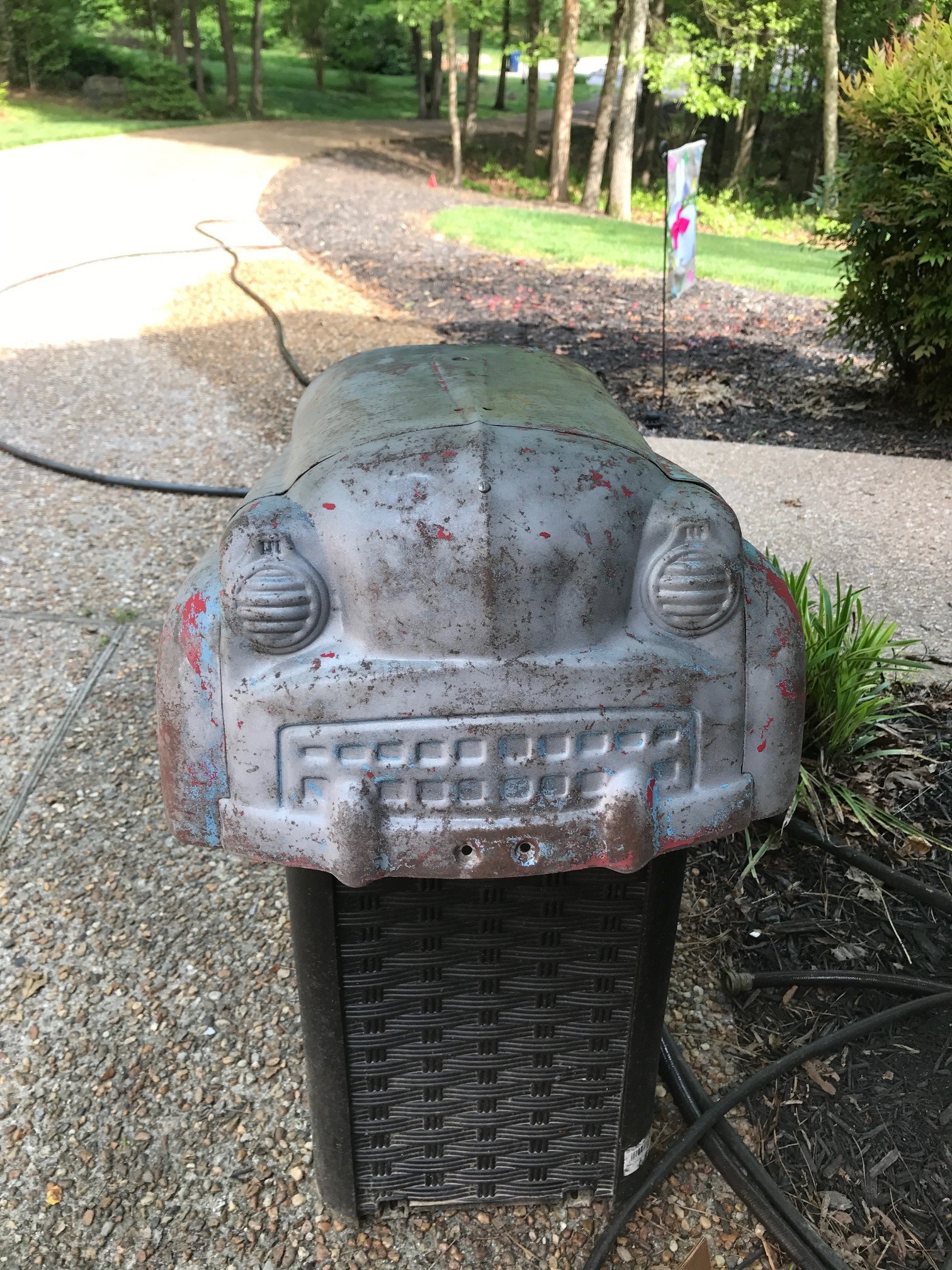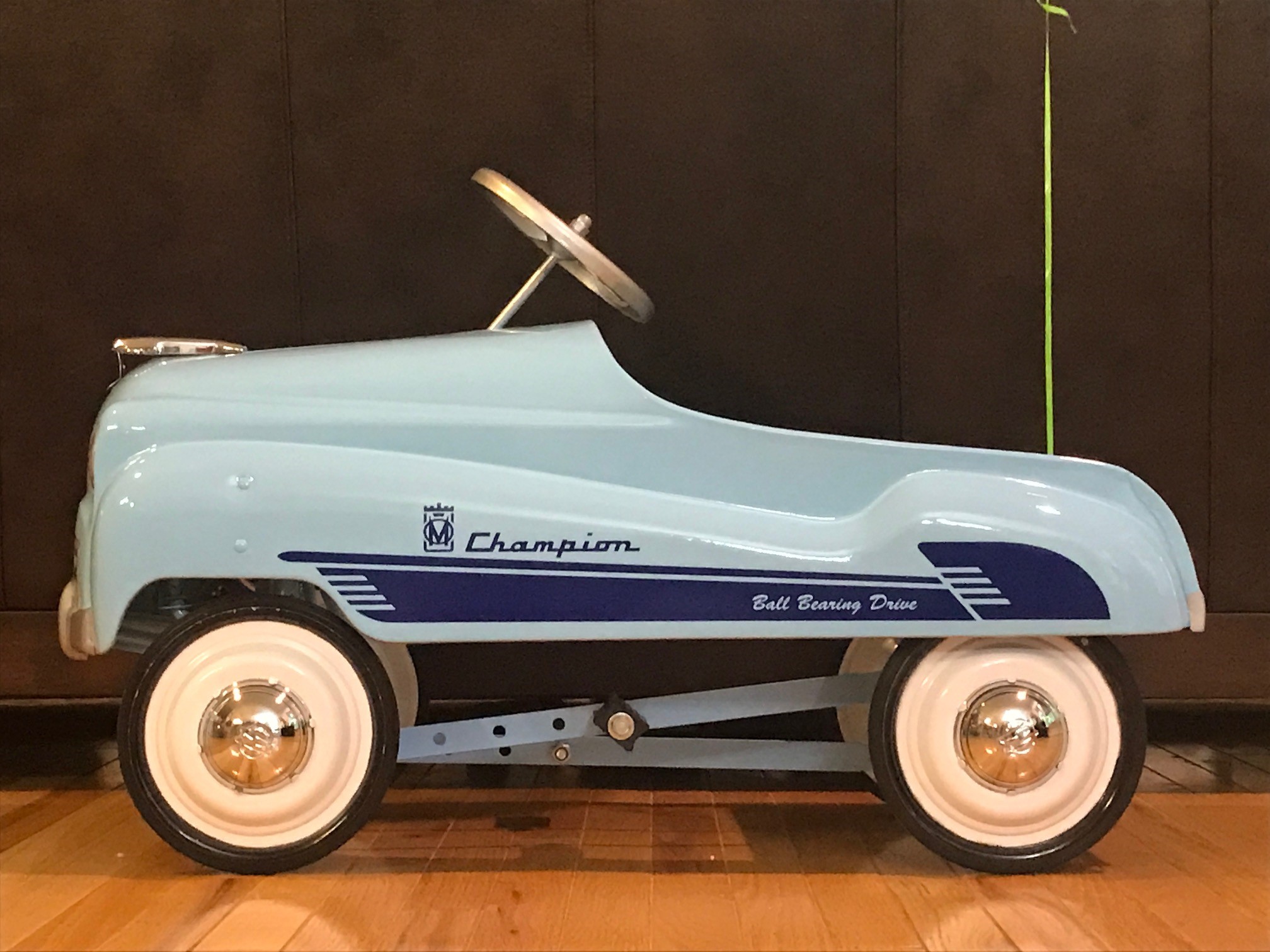 Ed Mullis - B&C Seafood, Inc 1952 Sad Face Fire Truck
In House Restoration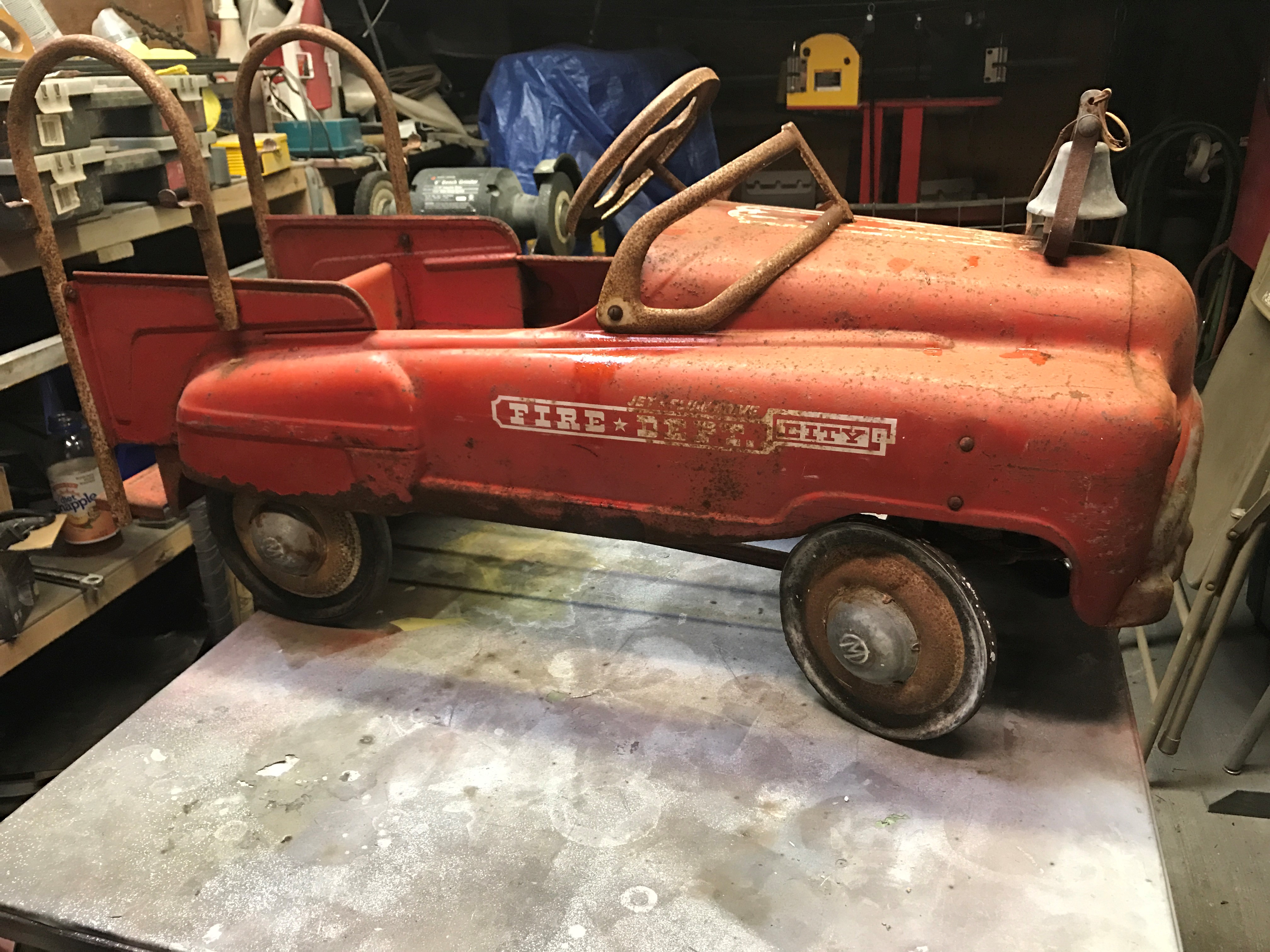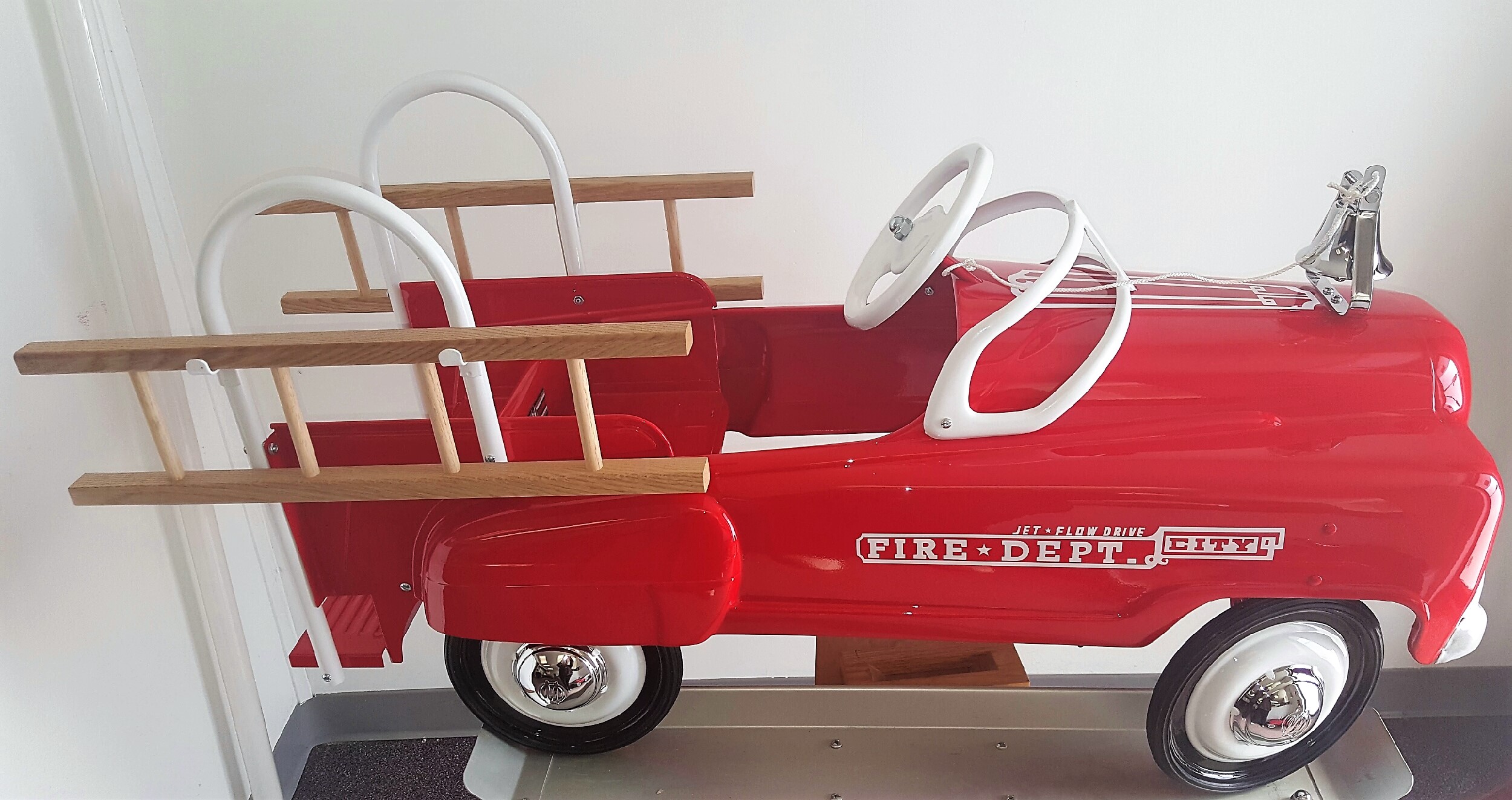 Bob and Sandy's
1941 Murray Pursuit Plane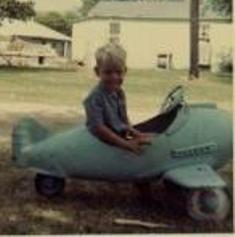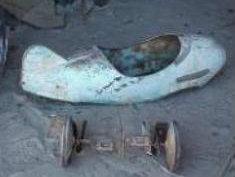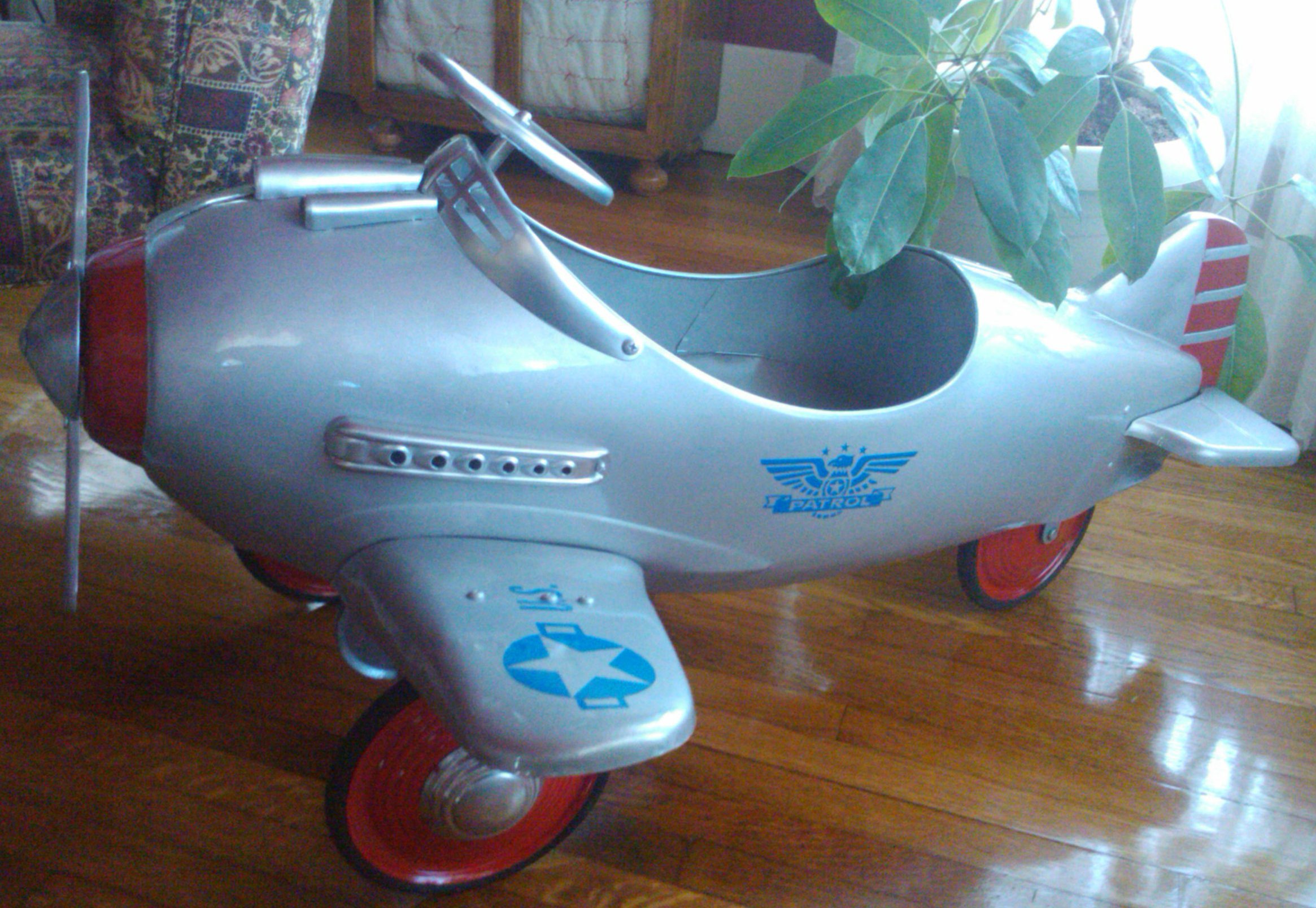 Don's Restored
1958 Garton Wagon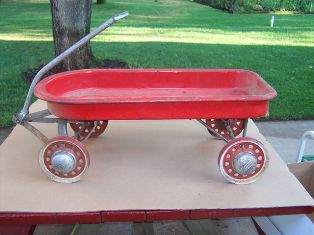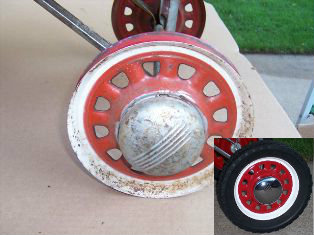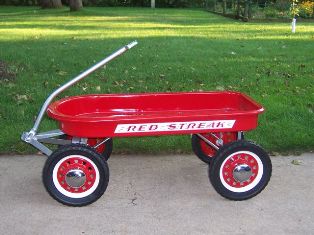 Cliff Lefter's 1941 Oldsmobile Fire Chief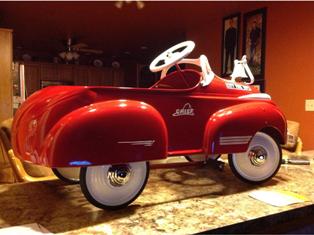 Sean's 1933 Steelcraft Plymouth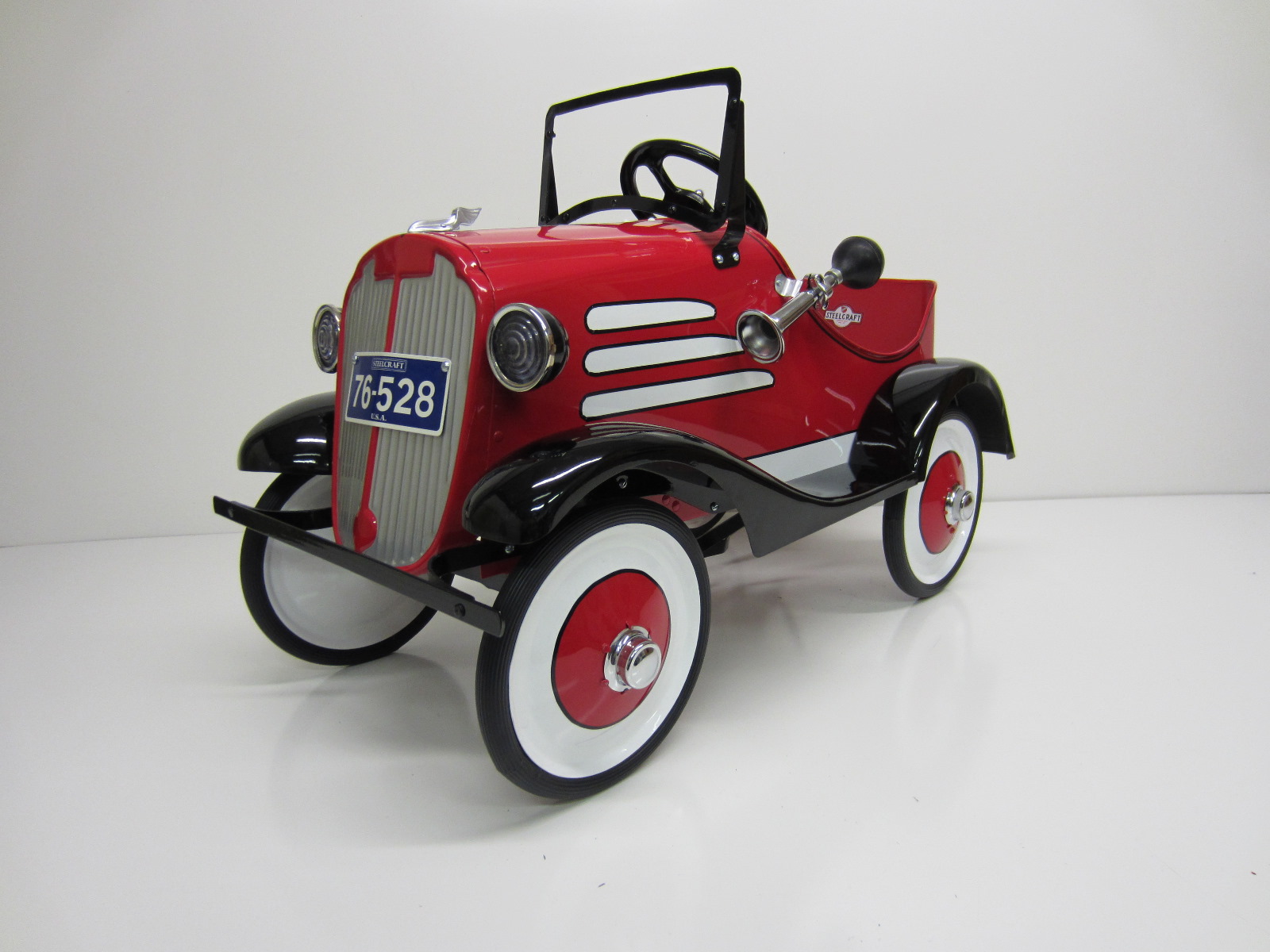 Sean's 1959 Garton Kidillac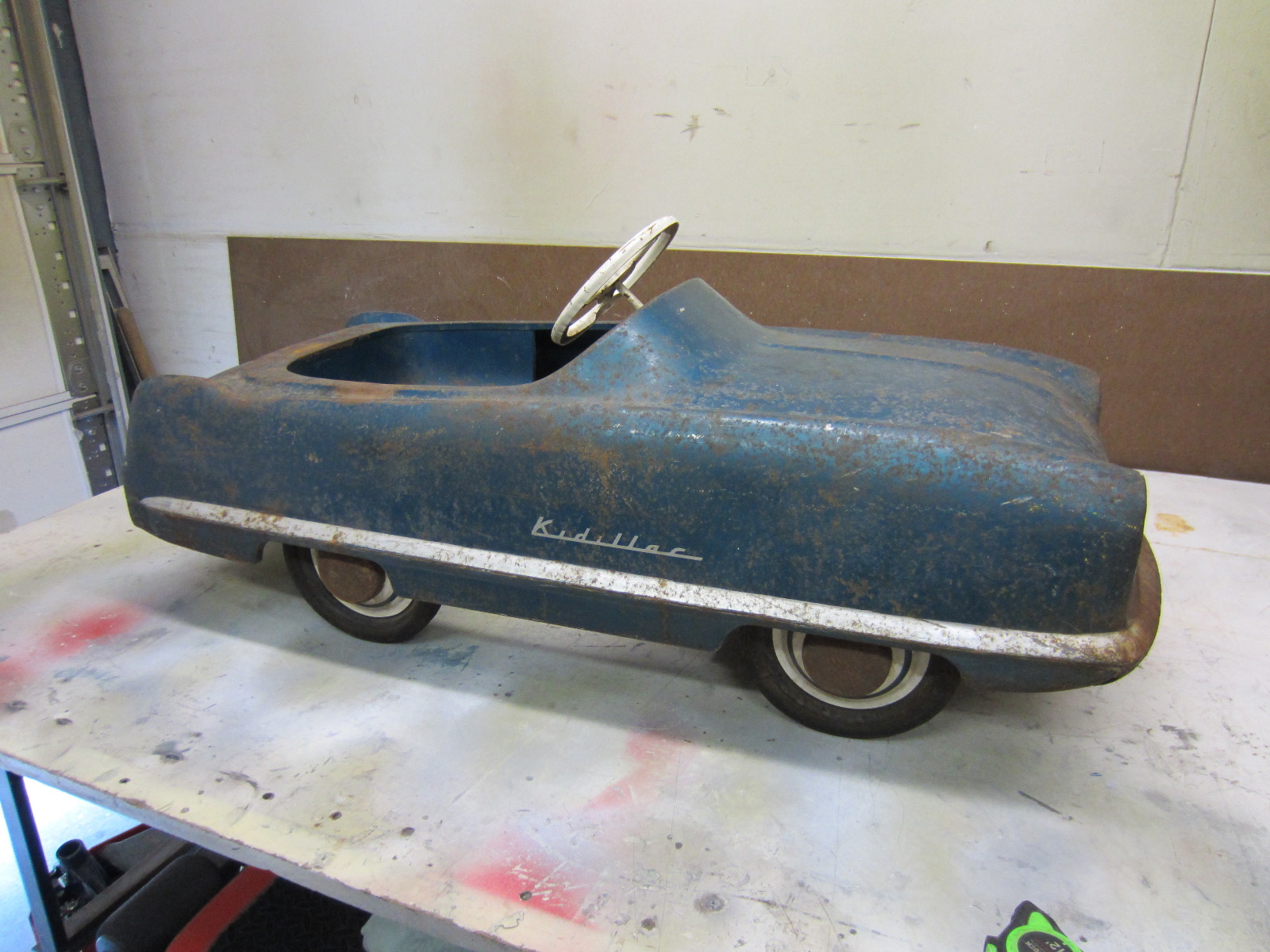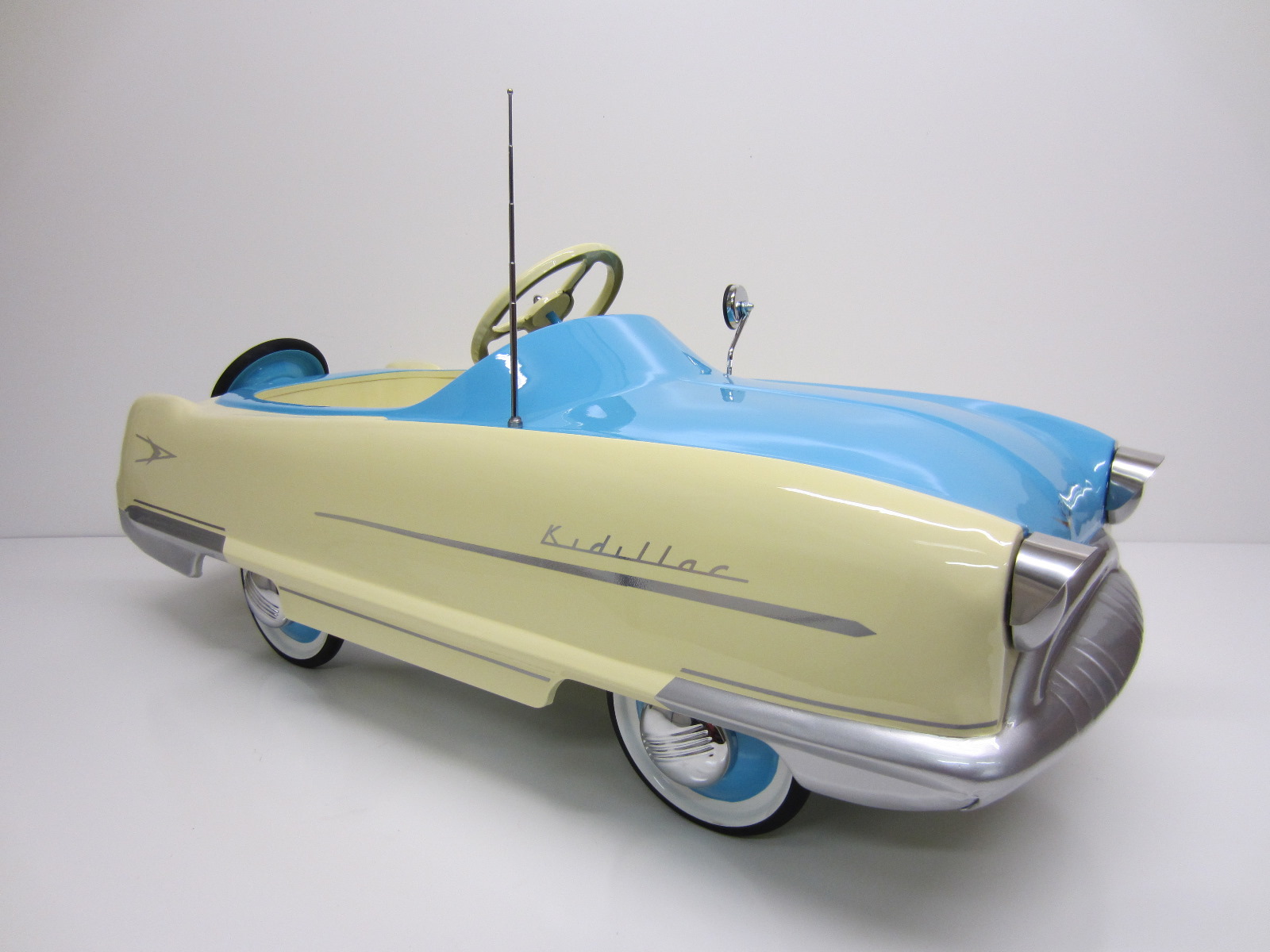 John's Murray Dipside Taxi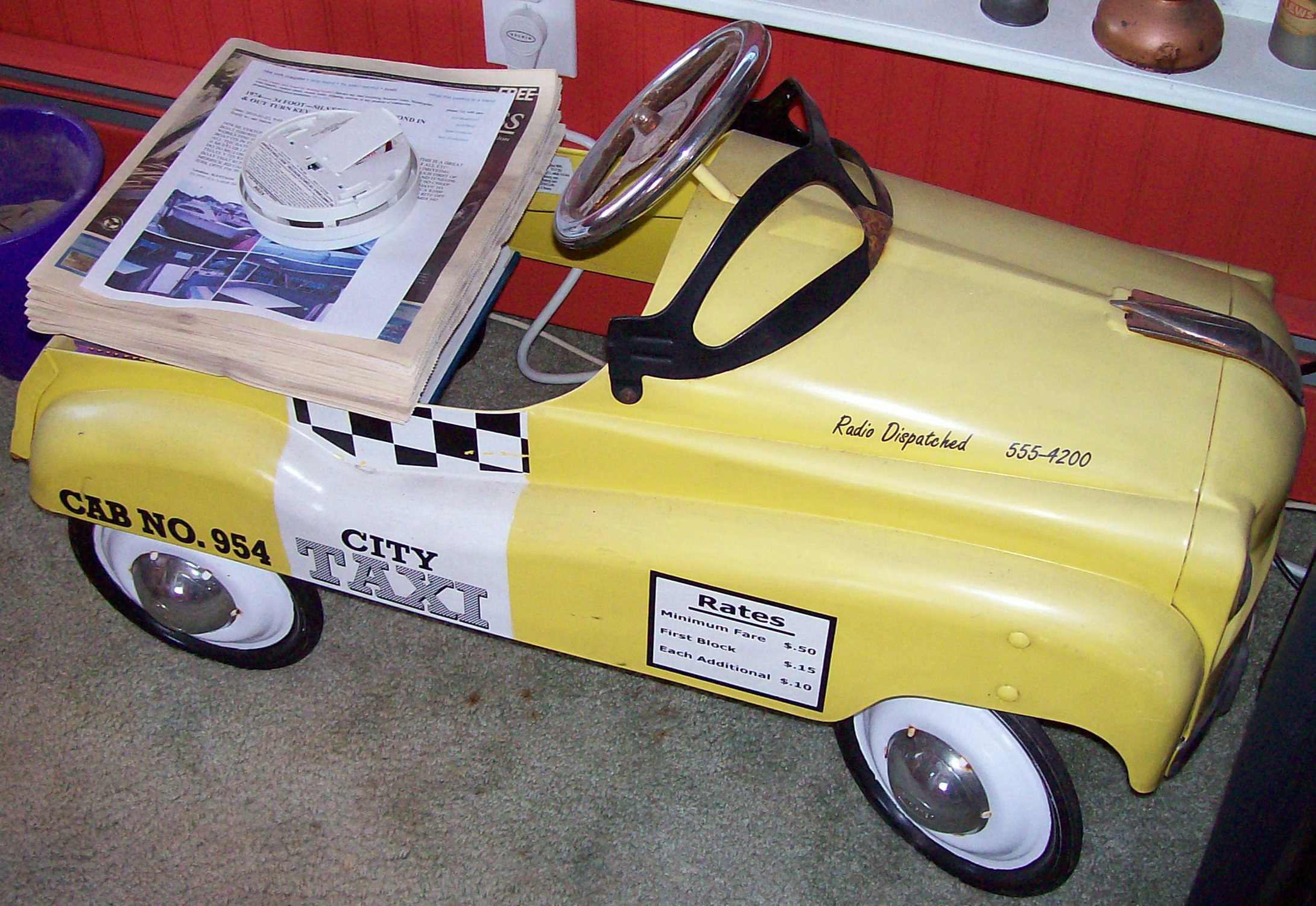 James 1960`s AMF 508 Fire Truck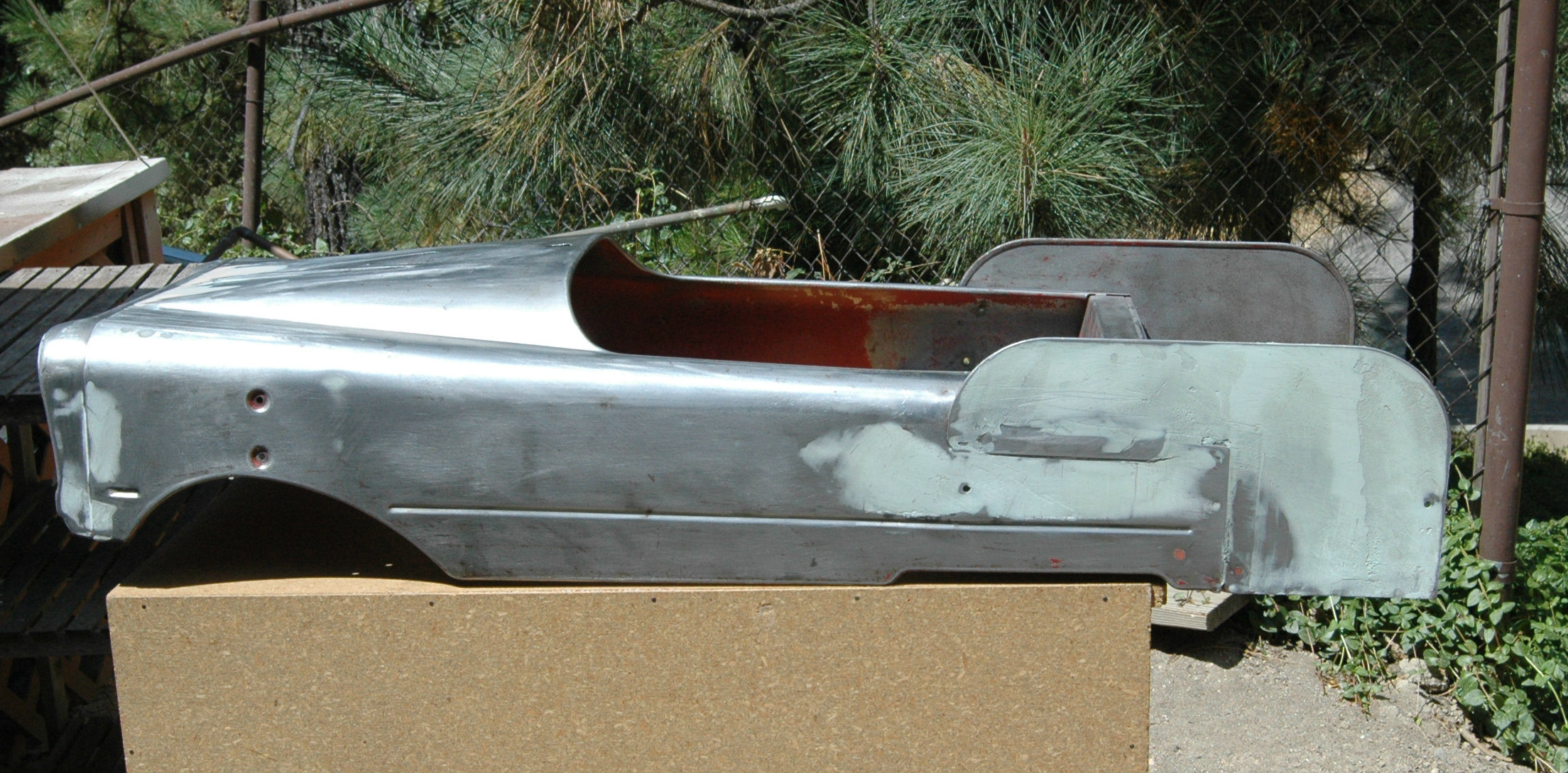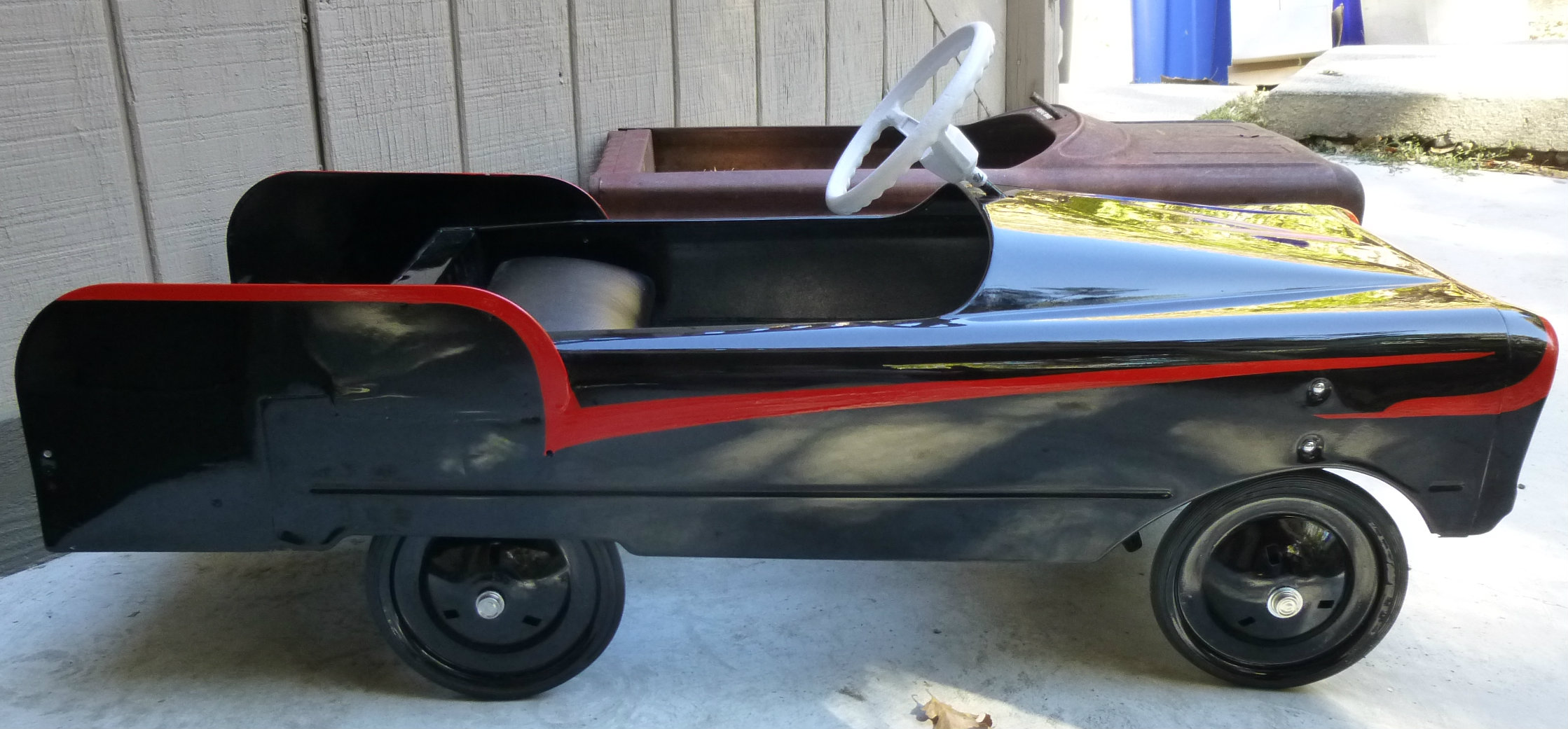 Mike's AMF 508 Firefighter 1967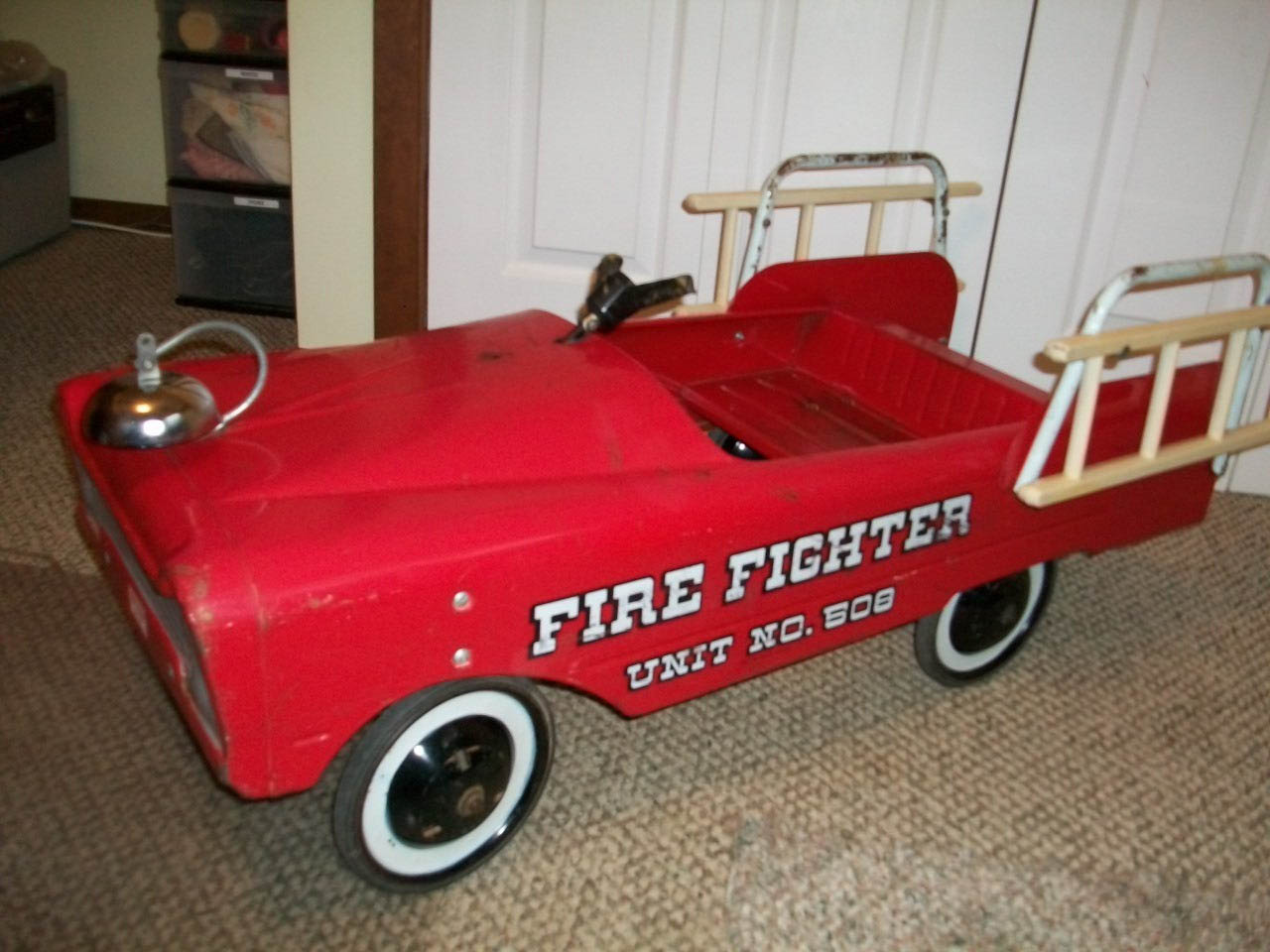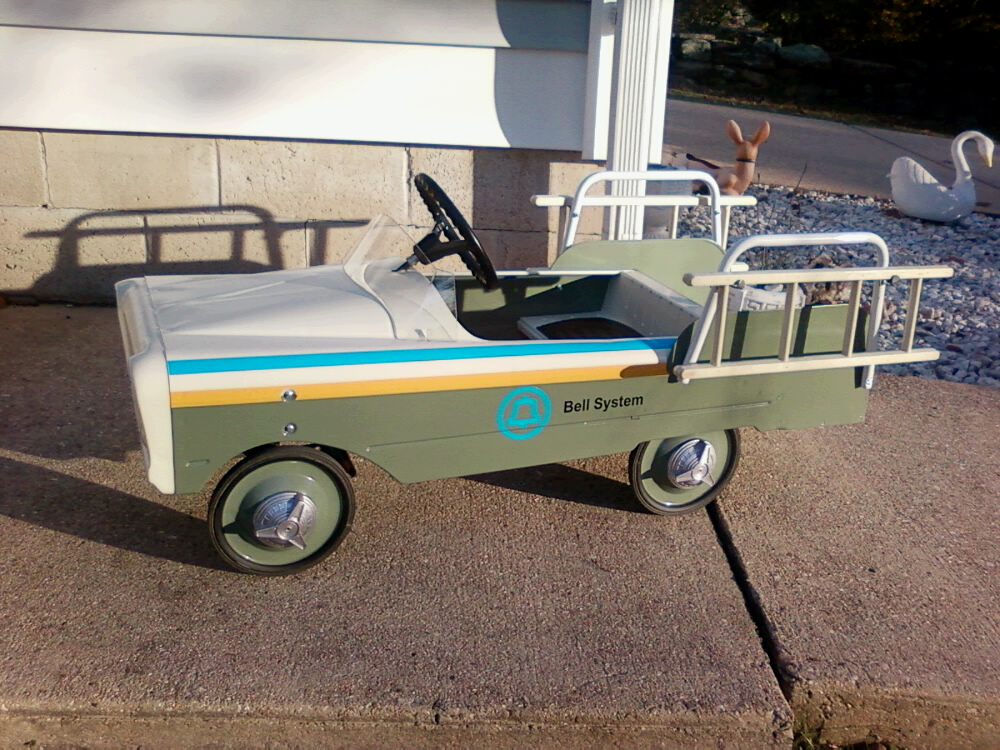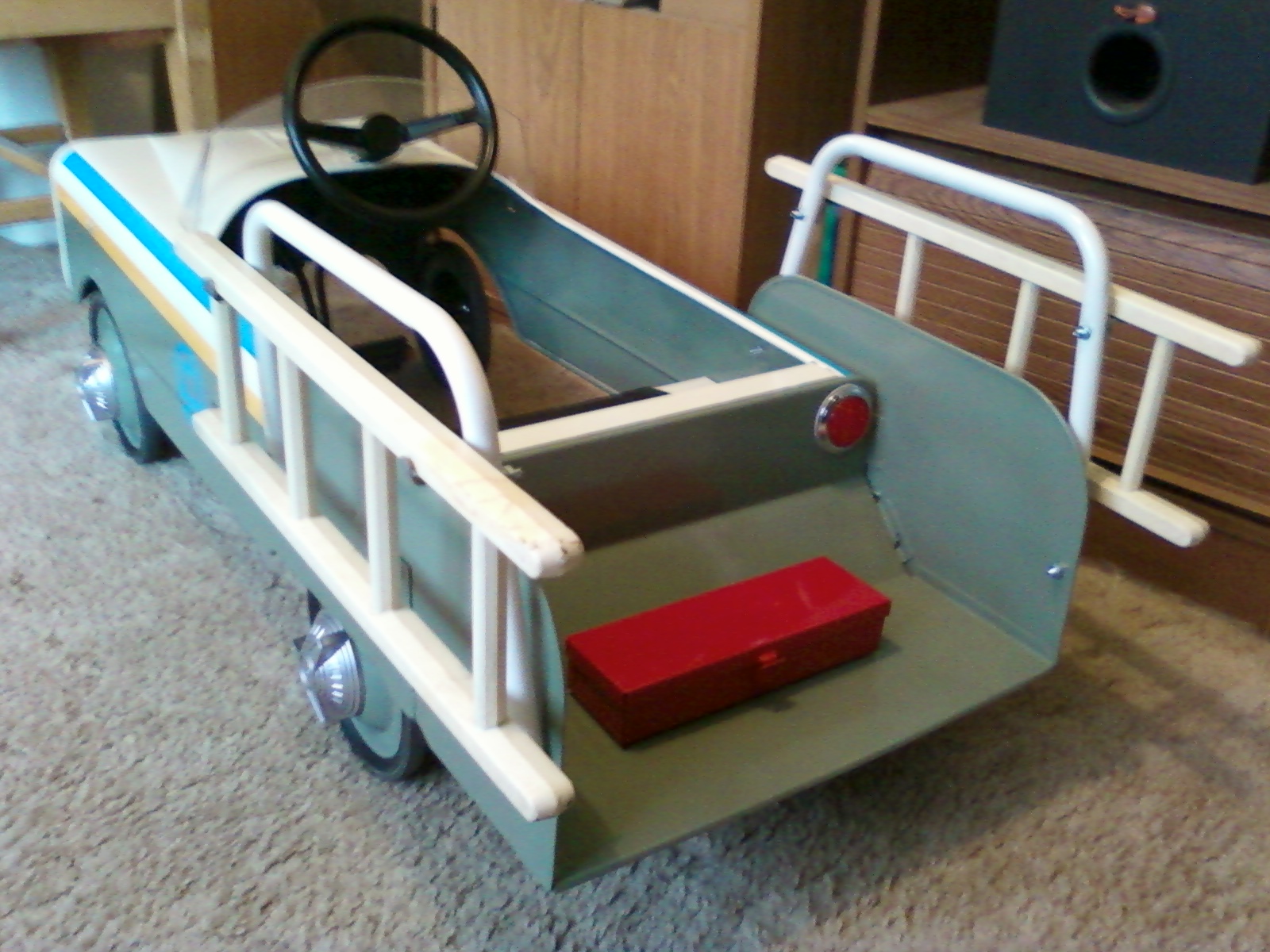 Mike's 1970/71 AMF Generic Fire Fighter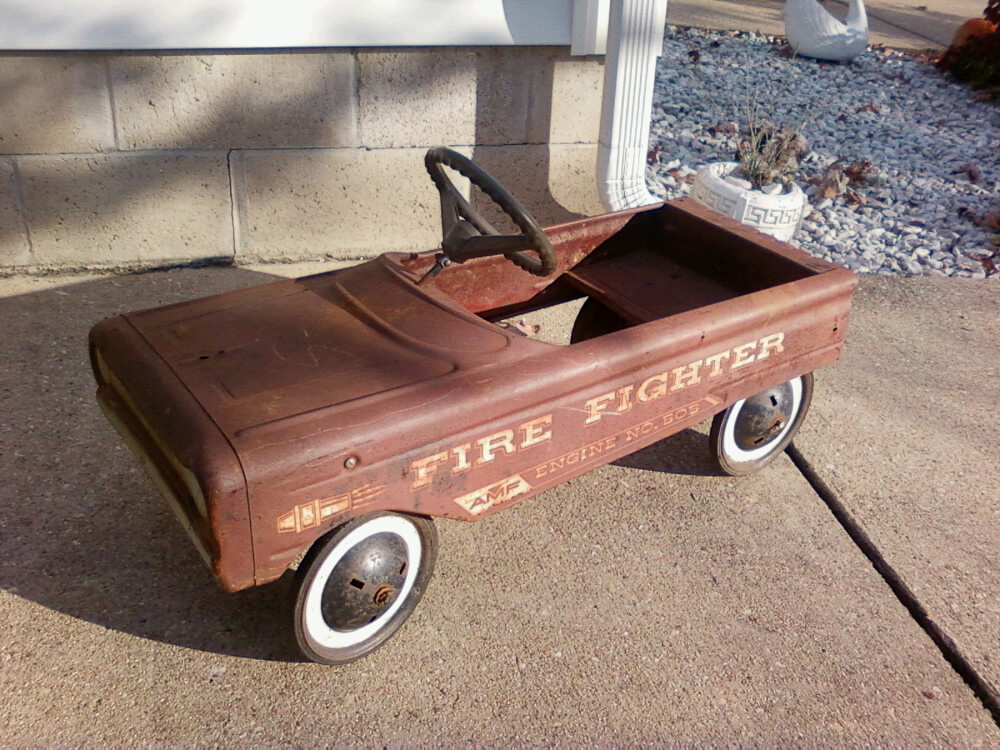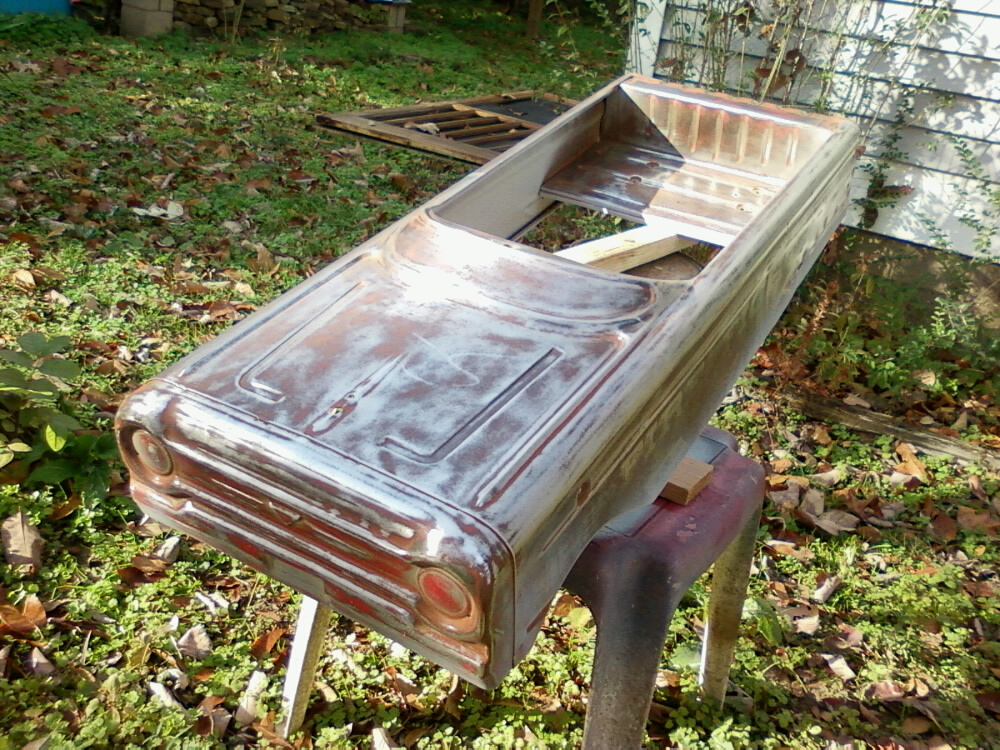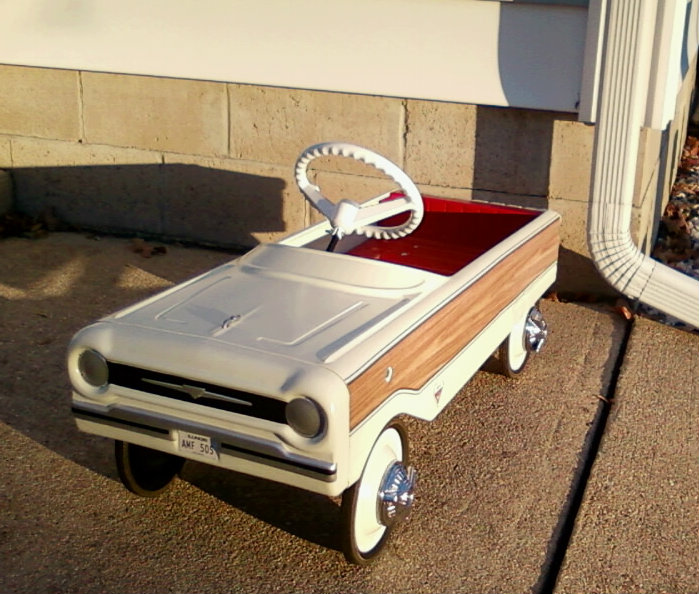 Mike's 1971 Murray Tooth Grille Fire Truck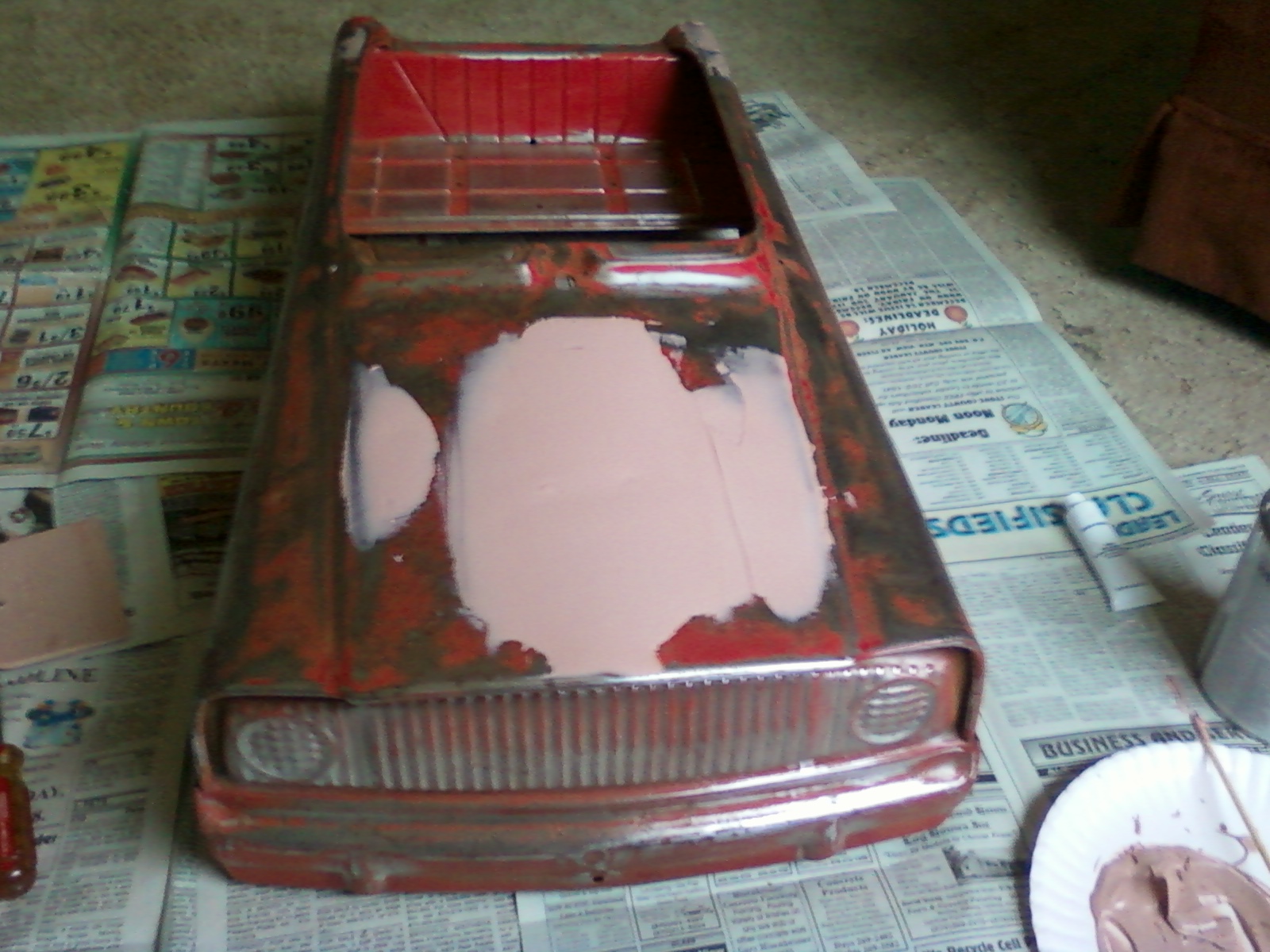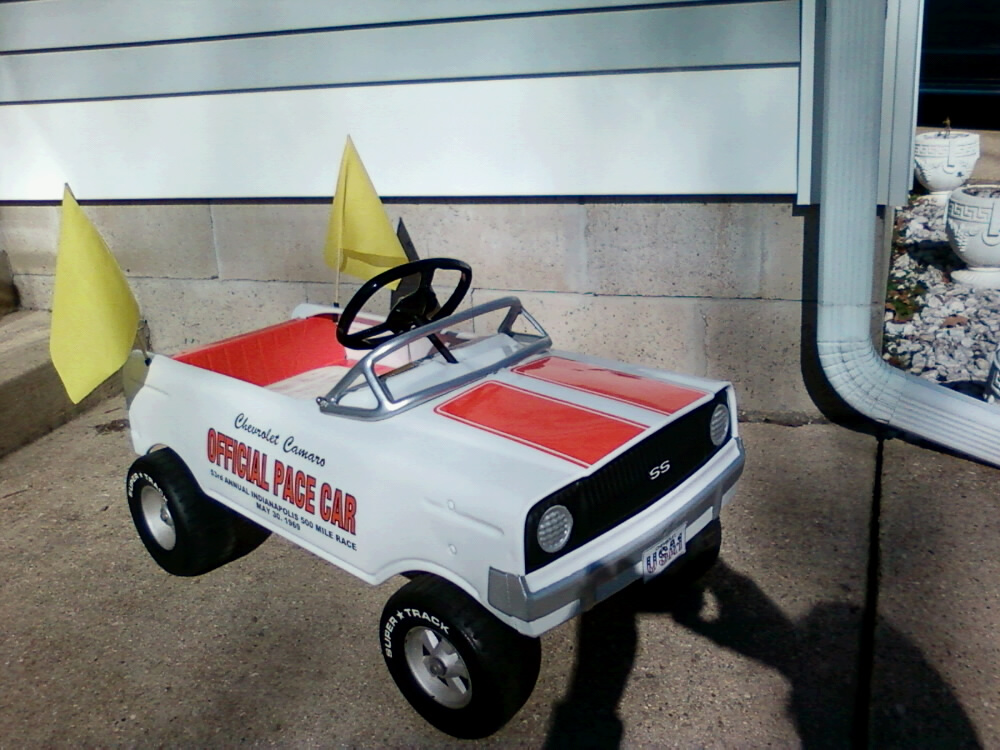 Eugene's 1941 Chrysler Steelcraft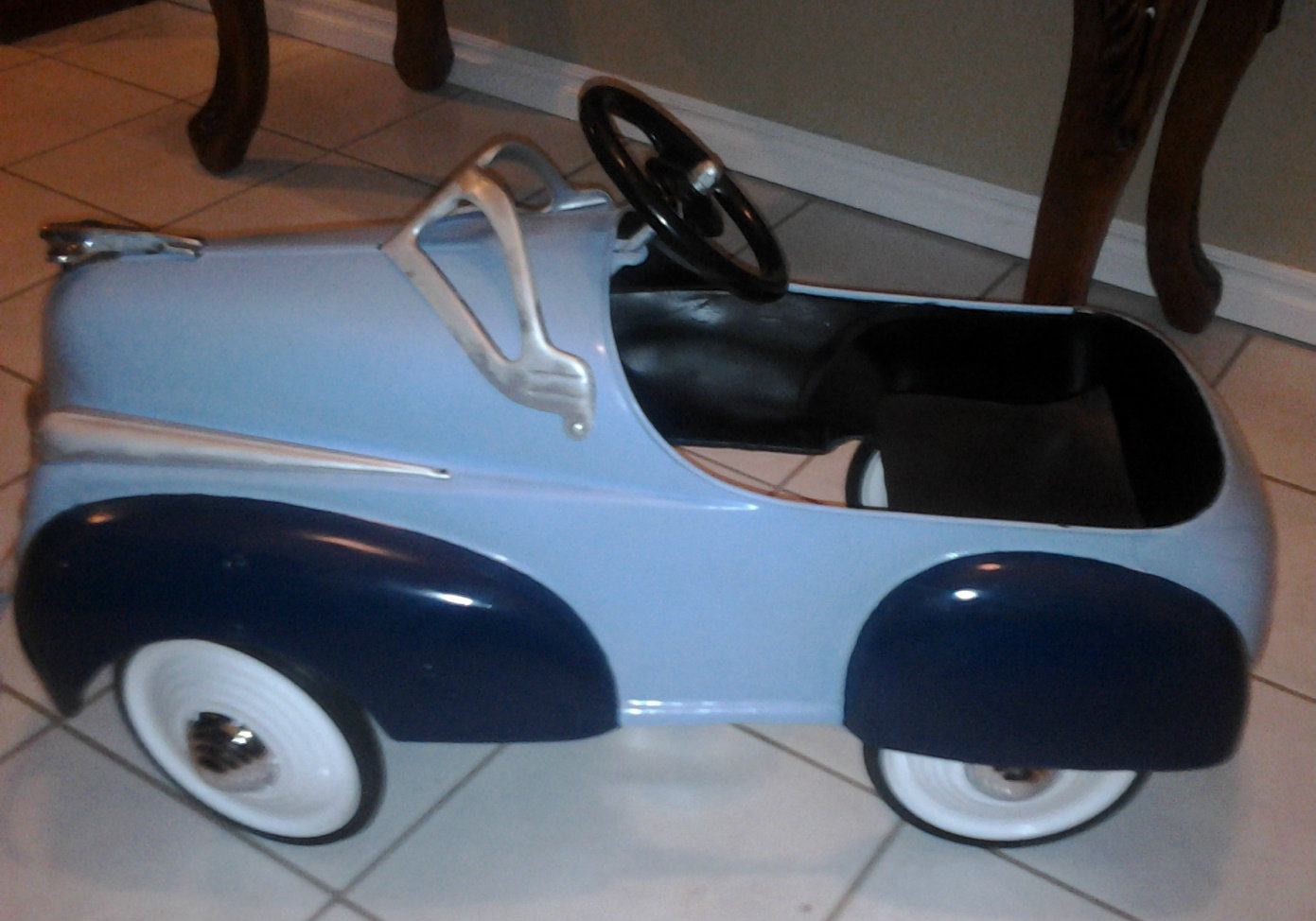 Tom's 1949 Murray Comet/Torpedo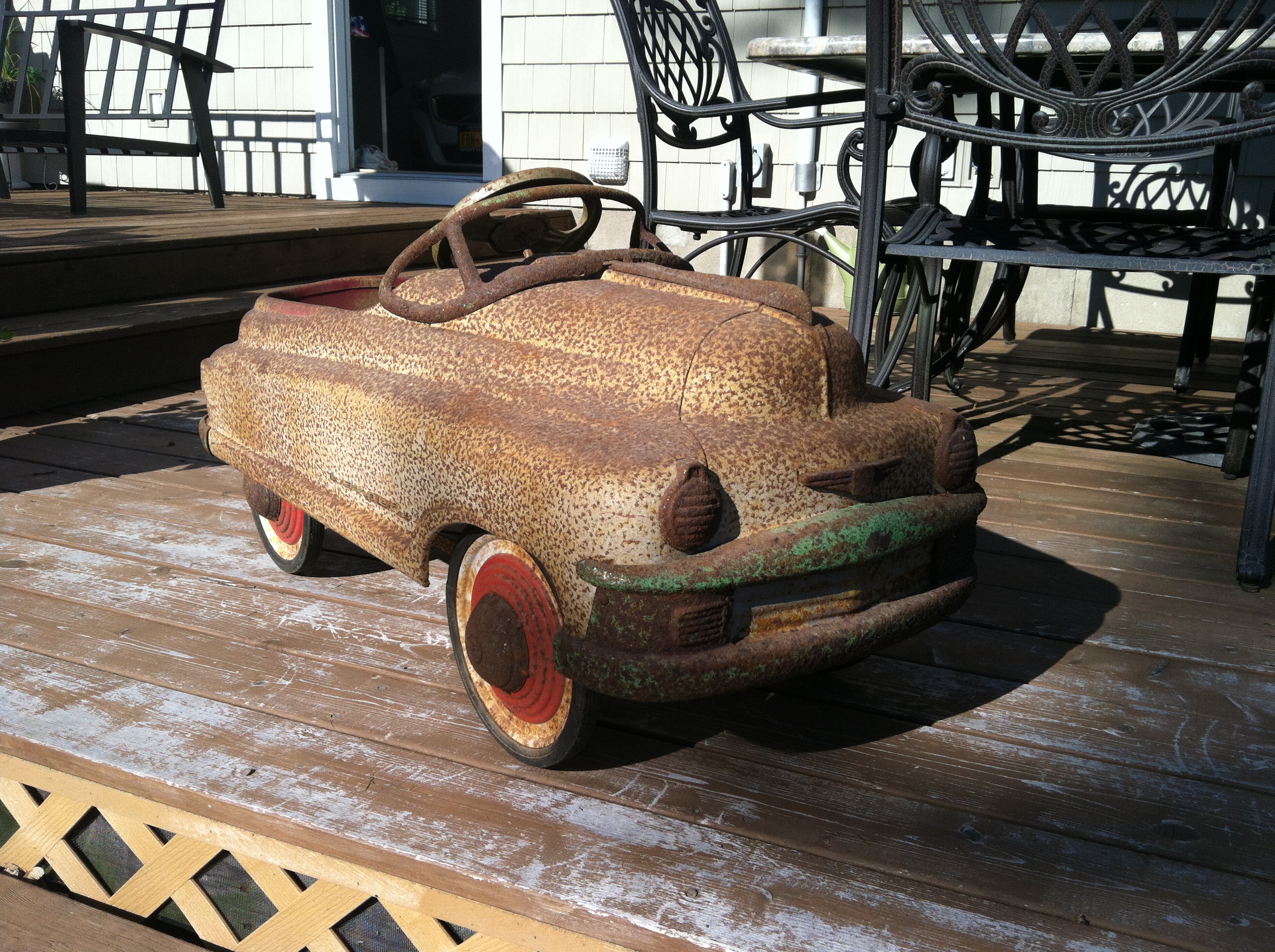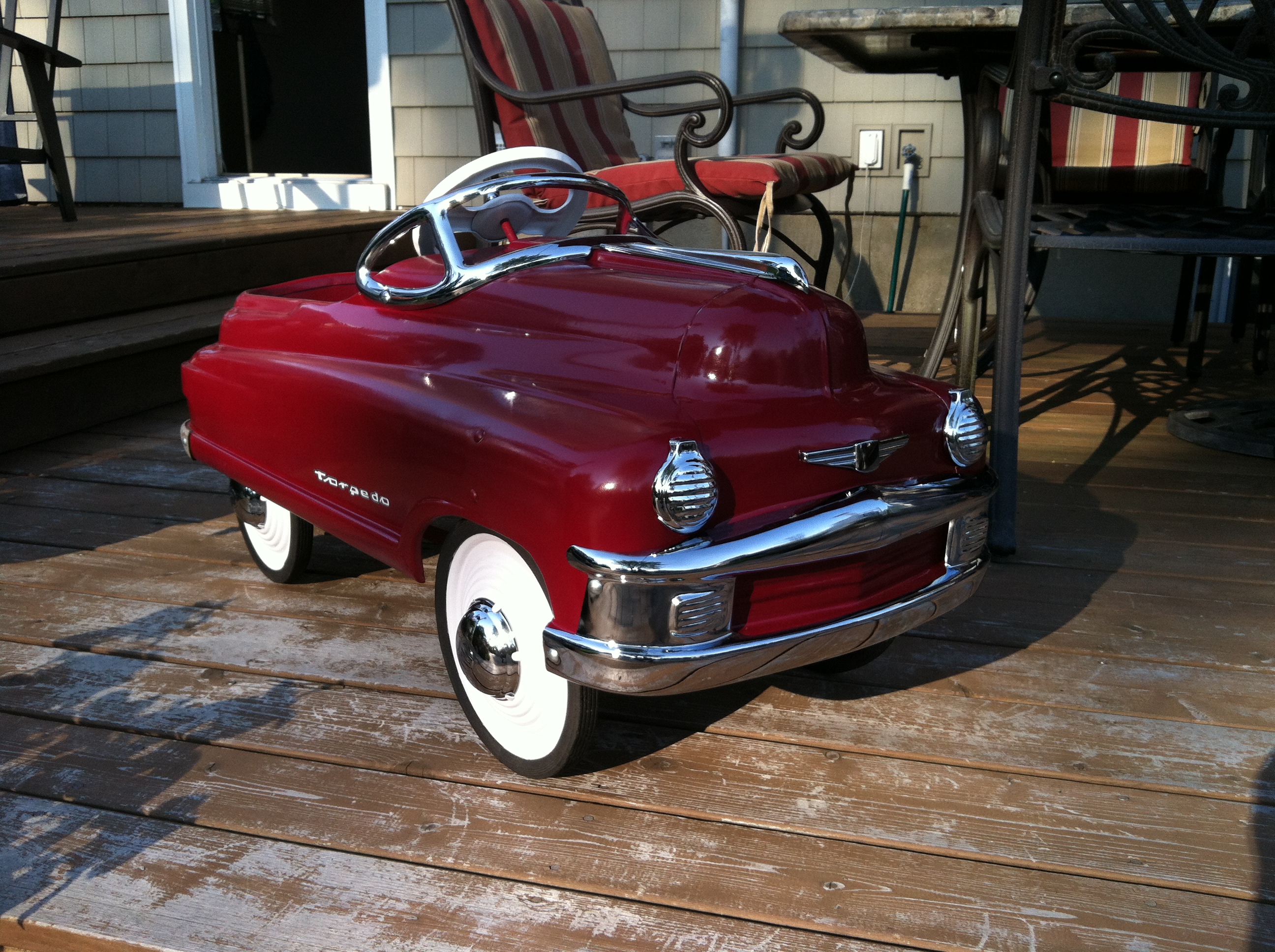 Ed's 1956 Garton Hot Rod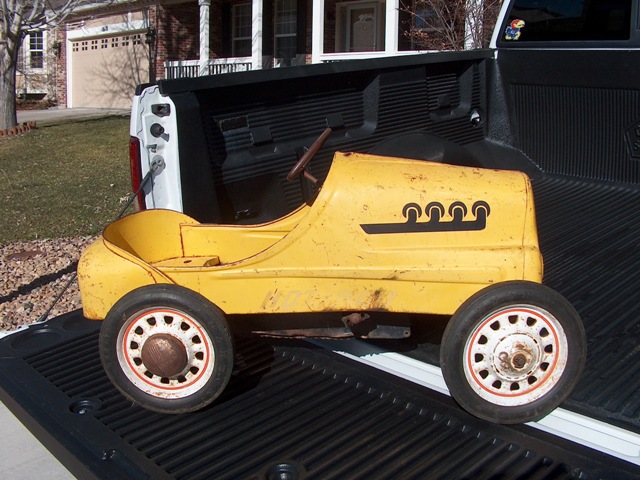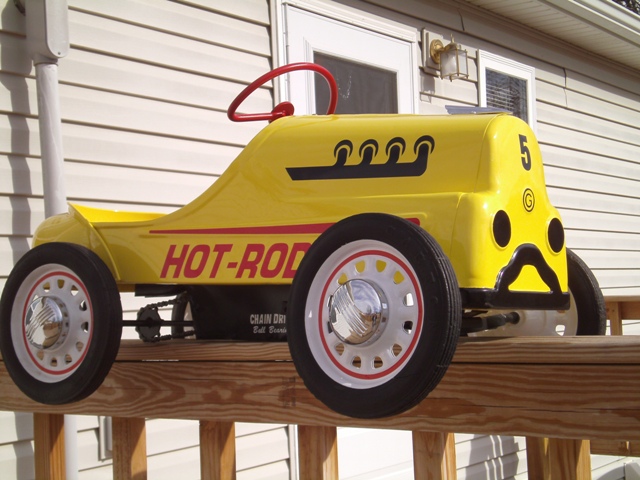 Chris Ferrone's Gearbox Champion Dipside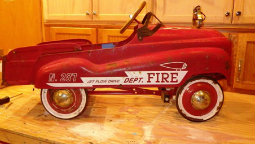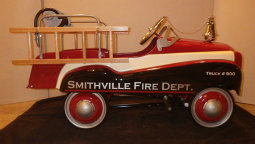 Chris Ferrone's 1948 Murray Pontiac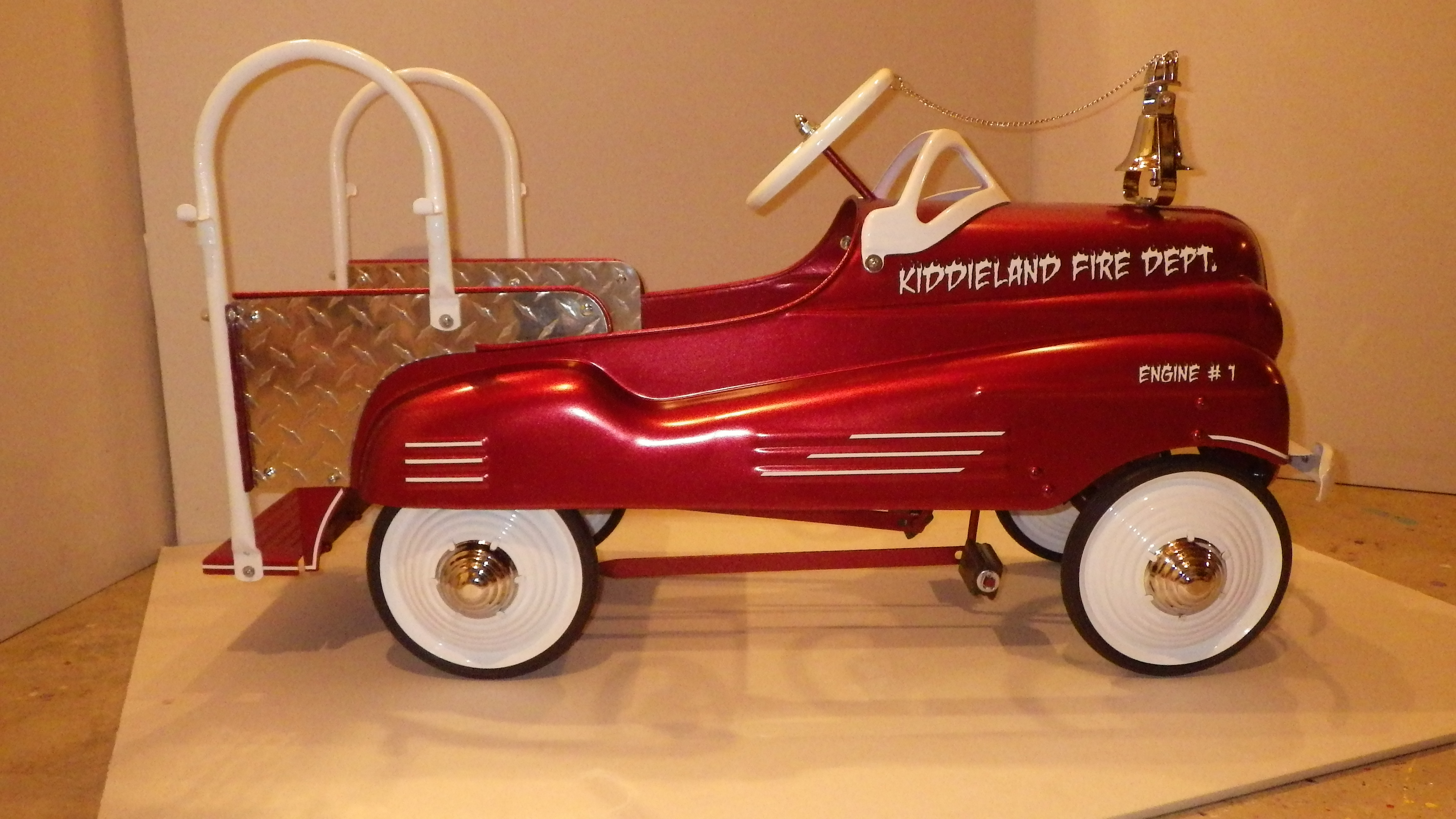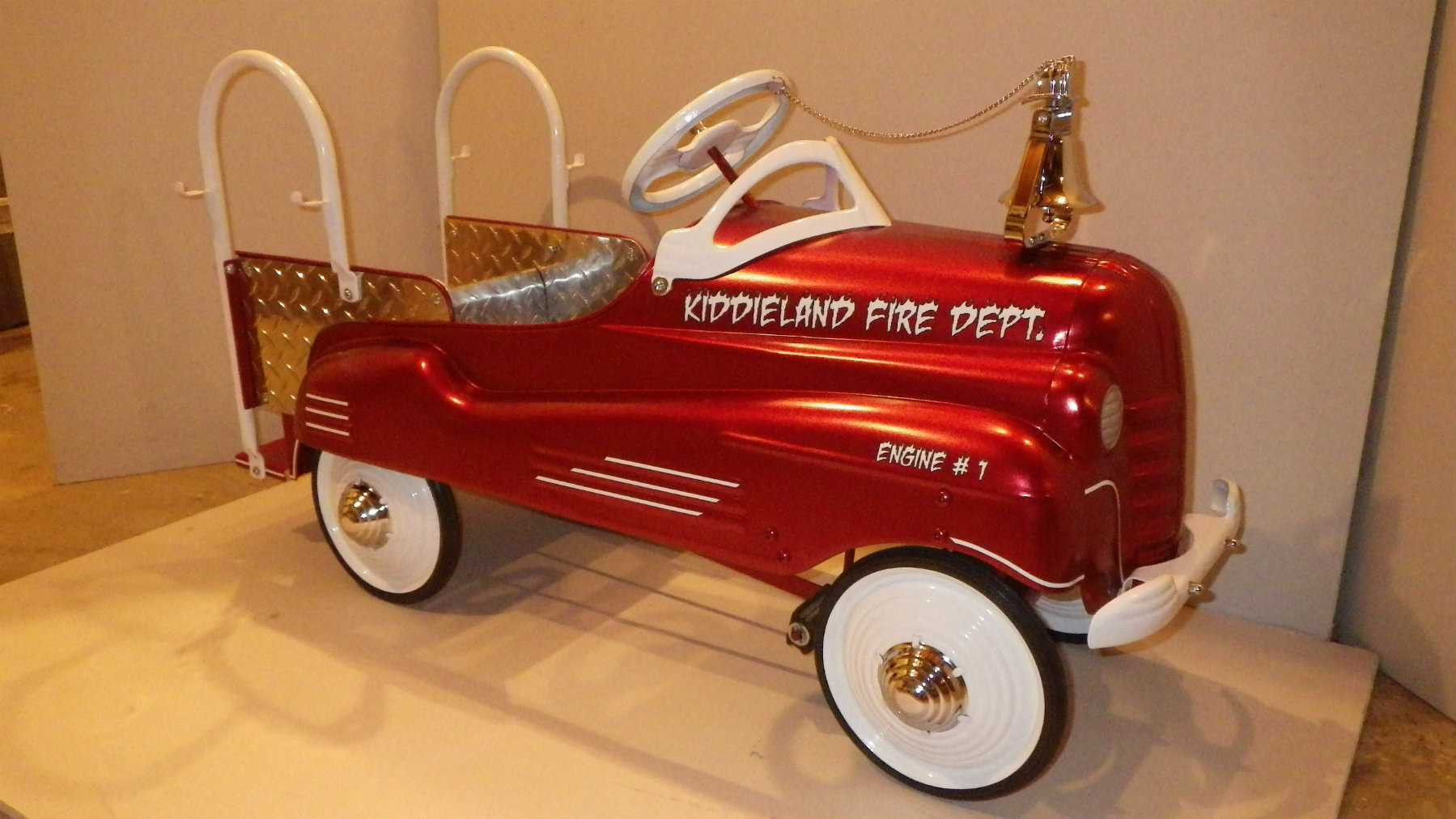 Matt and Courtney's
1956 Murray Straight Side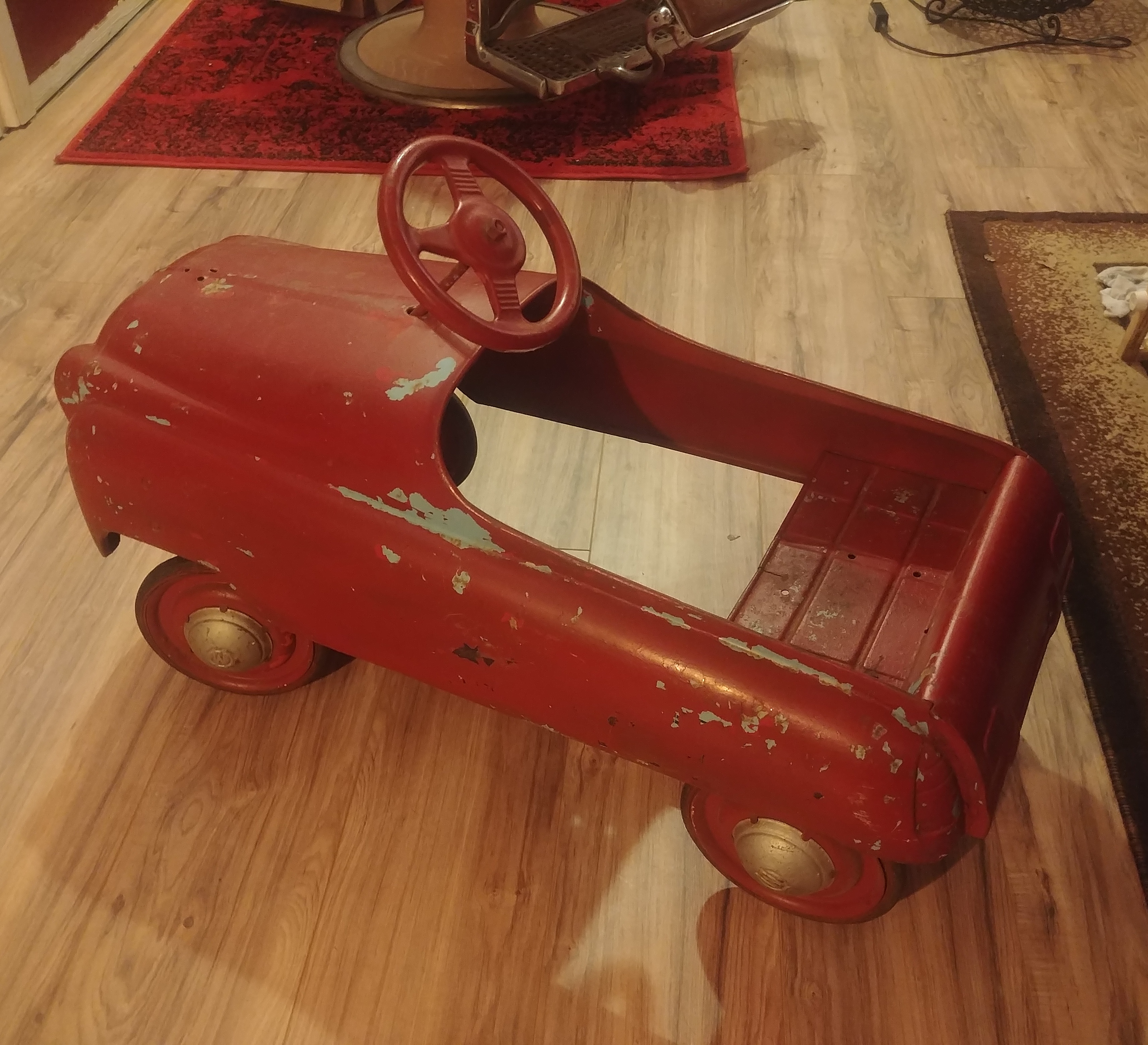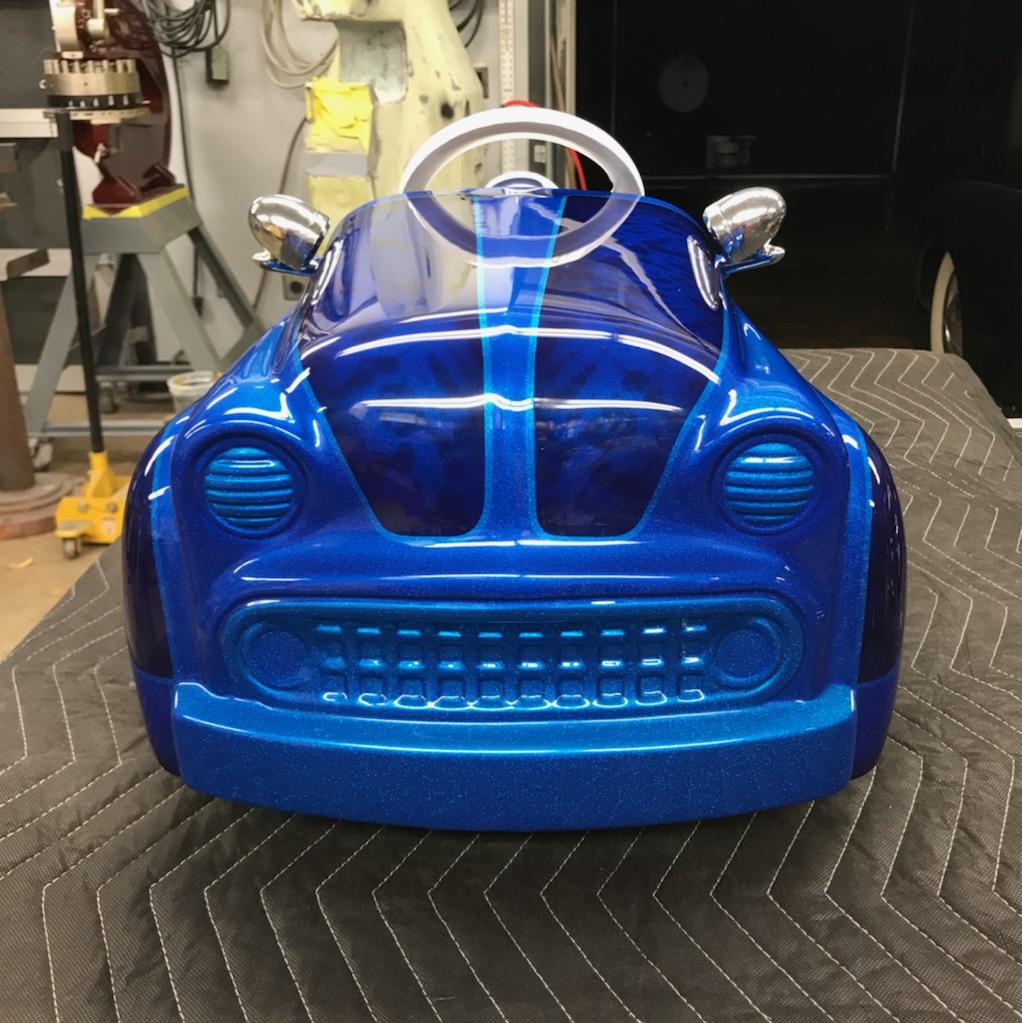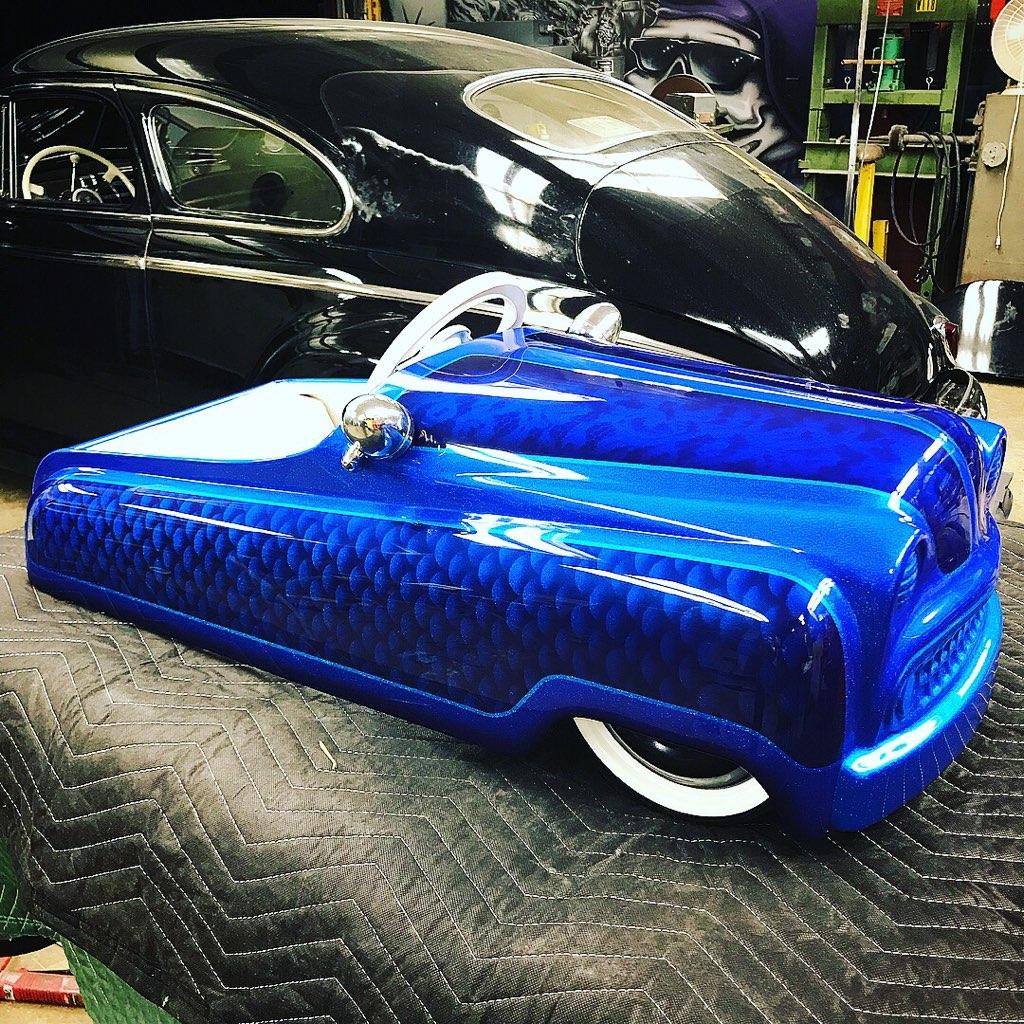 Mark Swihart's
Murray Flat Face